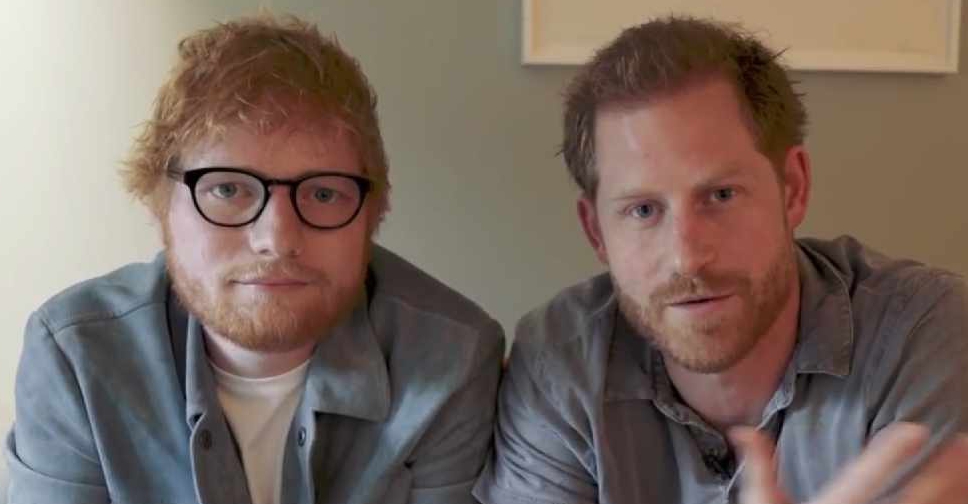 Prince Harry and Ed Sheeran have teamed up to raise awareness on World Mental Health Day.
In a hilarious video posted on the Sussex's official Instagram, the two men are seen discussing their collaboration. Only, the men appear to talk about very different things.
Sheeran can be seen deleting the title "Gingers Unite" from his laptop, as the teaser draws to a close.