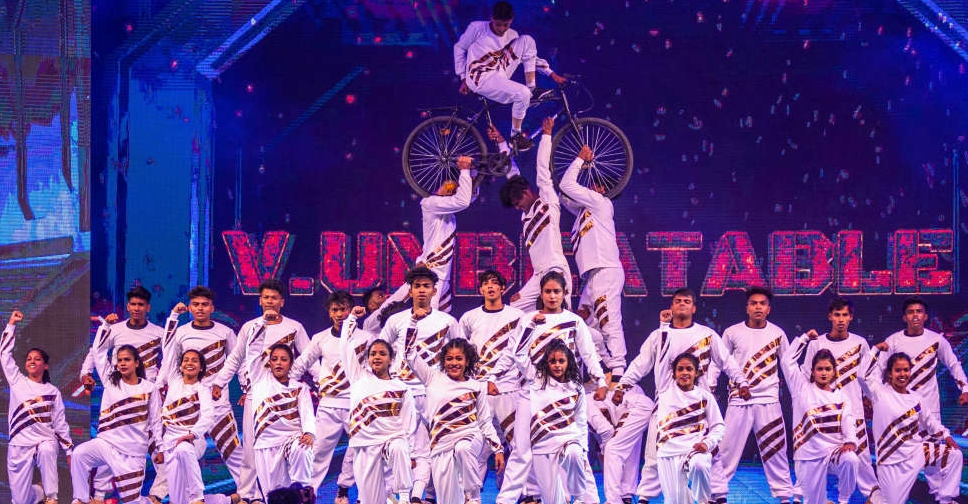 Supplied
Popular Mumbai-based dance crew, V-Unbeatable, will join the entertainment line-up at Global Village this season.
The 45-member-strong team took the dance world by storm with their gravity-defying dance routines ever since they appeared on Dance Plus, India's Got Talent and America's Got Talent.
Founded by Vikas Gupta and Omprakash Chauhan, the dance group aims to inspire street children to pursue their dreams through dance and enables them to become financially independent.
Shaun Cornell, Director of Entertainment, Global Village, said they were "seriously thrilled to welcome V-Unbeatable to the Global Village stage".
"Any dance group which gets the golden buzzer from Simon Cowell and Dwayne Wade are something extra special. Our guests need to get ready to have their hearts pounding like never before by this high-octane crew, coming to the region for the very first time."
Maahesh More, Creative and Managing Director of V-Unbeatable, expressed excitment at performing in the Middle East for the first time.
"We've worked really hard over the past two months to create an original 20-minute production specially for Global Village guests featuring never before-seen stunts, choreography and routines," he added.
V-Unbeatable will perform on the Global Village Main Stage every day (except Tuesdays) until January 30.
Guests can experience this incredible show as part of their Global Village entry ticket.