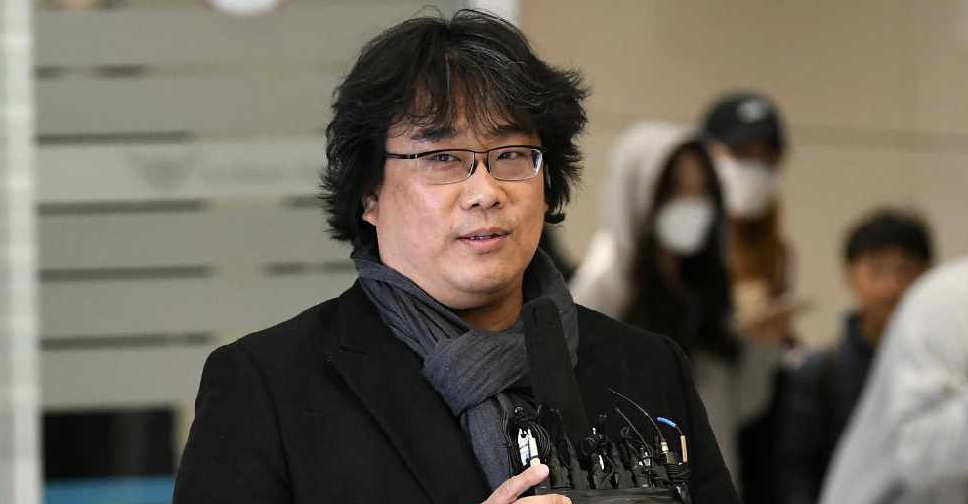 Jung Yeon-je / AFP
South Korean director Bong Joon-ho made a triumphant return home on Sunday after his historic four-Oscar win for 'Parasite'.
"Thank you for the applause," Bong said to the 300-odd reporters who were waiting to greet him at the Incheon International Airport on Sunday, before adding, "Happy to be home".
He also applauded the people for "coping so well with the coronavirus".
Joon-Ho's black comedy that puts the spotlight on the deepening disparities between the rich and the poor created Oscar history by becoming the first foreign-language film to win Best Picture.
Meanwhile, local cinemas and TV channels have started to rerun the Parasite as well as Bong's other films including Snowpiercer and Memories of Murder.
Bong and the cast of the film are set to hold a press conference on Wednesday.