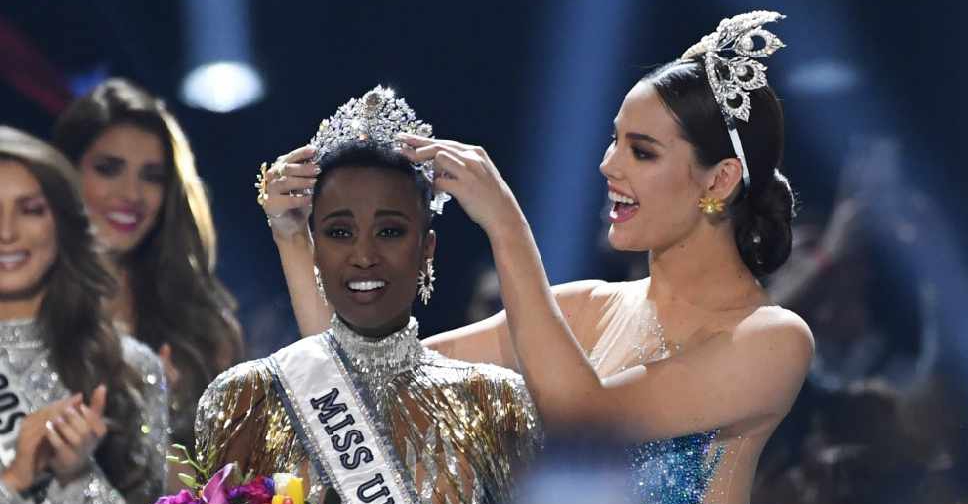 VALERIE MACON / AFP
South Africa's Zozibini Tunzi is Miss Universe 2019.
The 26-year-old beat Miss Puerto Rico Madison Anderson and Miss Mexico Sofia Aragon at a glittery ceremony in Atlanta's Tyler Perry Studios.
"I grew up in a world where women who look like me with my kind of skin or my kind of hair are not considered to be beautiful, I think that it is time that this stops today. I want children to look at me and see my face, then see their faces reflected in mine," Zozibini Tunzi said in her closing speech.
In fact, the closing statement is a new addition to this year's competition, taking the place of the "final look" segment that had been used for multiple years.
In videos posted on Twitter, Tunzi is seen celebrating with other contestants.
Your new Miss Universe!!!! 😍✨#MissUniverse2019 pic.twitter.com/vqcZXjY7Zg

— Miss Universe (@MissUniverse) December 9, 2019