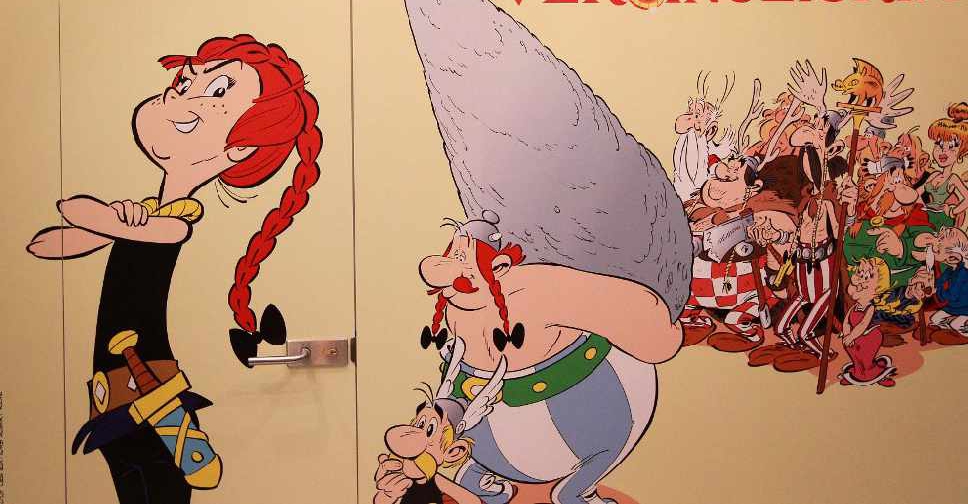 The much-loved pint-sized Gaul Asterix has his first heroine in his 60-year history - and her name is Adrenaline.
She's got long red braid, black trousers, gold headphones and grumpy teenage disposition.
Adrenaline is the daughter of Gaulish king Vercingetorix and will keep Asterix and his faithful sidekick Obelix busy in the 38th comic adventure - Asterix and the Chieftain's Daughter.
"We didn't want to develop a character who would be based on her seductive side as we usually do with female characters in Asterix. Most of the time they are young attractive women who seduce Obelix and their role stops there," Didier Conrad said.
"In terms of the vocabulary it was quite amusing because I had to create a sort of teenage language for the time. We don't have a lot of documentation about that. So the idea was to use certain expressions like teenagers do," said Jean-Yves Ferri, the scriptwriter.