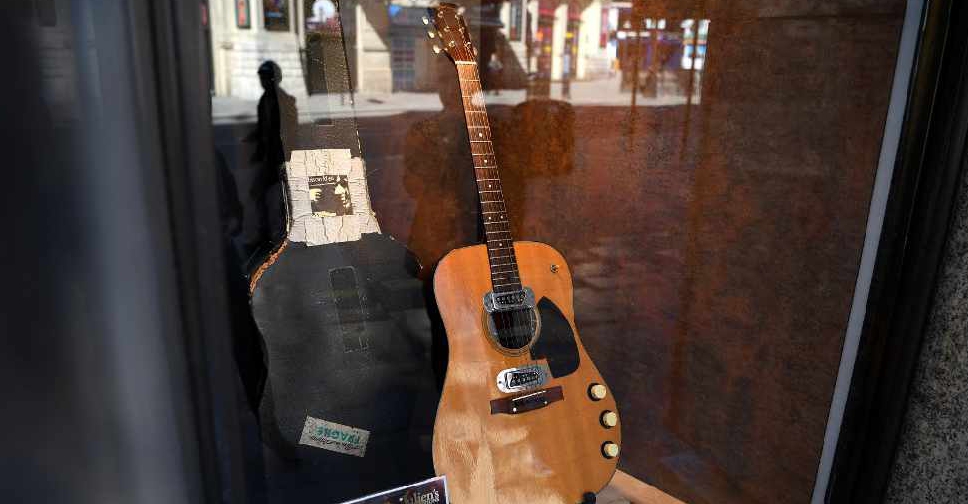 DANIEL LEAL-OLIVAS / AFP
Kurt Cobain's guitar from Nirvana's iconic 'MTV Unplugged' session sold for a record $6 million at an auction in Los Angeles.
The acoustic performance was five months before the singer-songwriter's death.
It breaks the record for the most expensive guitar ever sold, which was previously held by Pink Floyd's David Gilmour's Black Stratocaster at $3.95 million.
According to Julien's Auction, the guitar, which Cobain had bought for $5,000 and had it personally customised, was sold after a bidding war to Peter Freedman, founder of RODE Microphones.