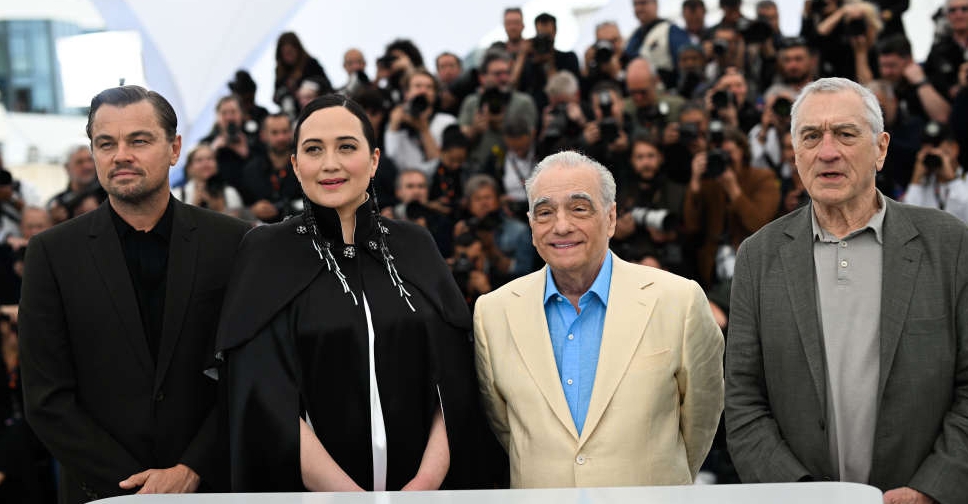 "Killers of the Flower Moon," Martin Scorsese's film about murders of American Indians in Oklahoma in the 1920s, has been embraced by the Osage people at the story's center even though the events it portrays are traumatising, star Lily Gladstone said.
"It is a celebration of representation, but it is also a very triggering, traumatic thing to sit and bear witness to," Gladstone, a member of Montana's Blackfeet, told Reuters in an interview.
"What I kept hearing, especially from Osage women, is that the power of them being able to see it together and talk about it together afterward, they feel the film is vital and they're so happy that this story is out," she added.
Killers of the Flower Moon, distributed by Apple TV, arrived in theatres on October 20.
Based on a book of the same name by David Grann, the movie recounts how the Osage were killed for control of oil rights that were making them wealthy.
The film also explores the marriage between a white man, played by Leonardo DiCaprio, and his Osage wife, played by Gladstone. DiCaprio's character, pressured by his uncle, portrayed by Robert De Niro, participates in the murder plot even though he also loves his wife and children.
The film focused partly on "a very twisted but truthful love story," DeCaprio said.
"These things actually happened," he added.
Originally, however, Scorsese focused Killers of the Flower Moon on FBI investigators that worked on the case.
While Hollywood's depictions of American Indians have historically been flawed, DiCaprio said the film aims to tell the truth. Scorsese sought to ensure the Osage guided the story on and off camera, he said.