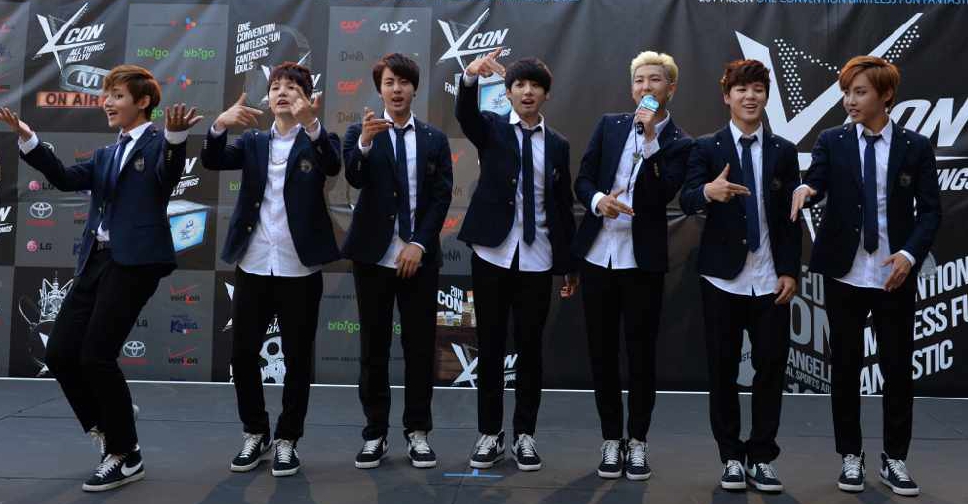 MARK RALSTON / AFP
K-pop superstars BTS have announced their first extended holiday in six years to enable them "a chance to enjoy the ordinary lives of young people in their 20s".
Their managers have asked fans to respect the band's privacy if they see them in "a chance encounter".
"This period of rest will be an opportunity for the members of BTS, who have relentless(ly) driven themselves toward their goal since their debut, to recharge and prepare to present themselves anew as musicians and creators," managers Big Hit Entertainment said on Sunday.
The band's website said their next world tour concert is in Riyadh on October 11.