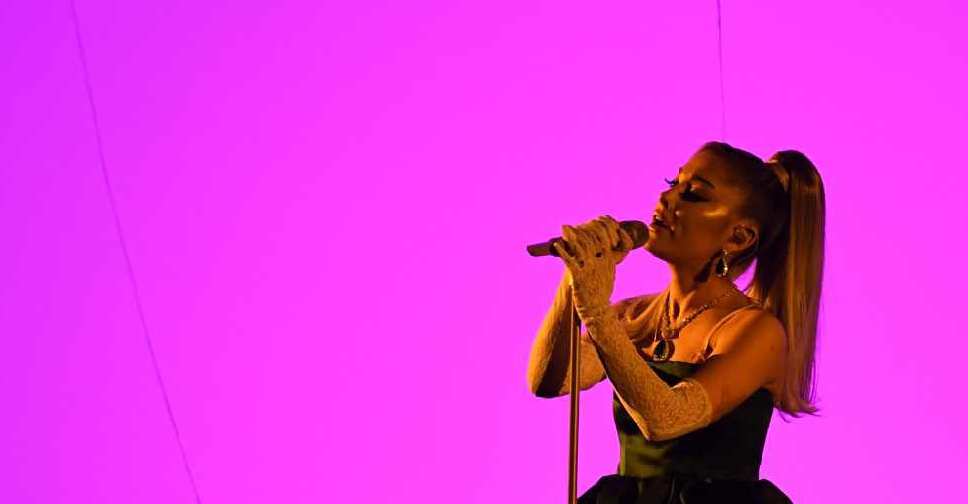 Robyn Beck / AFP
Justin Bieber and Ariana Grande are joining forces to raise funds for children of first responders amid the coronavirus pandemic.
Proceeds from their new single - Stuck With U - will benefit the organisation founded by the pop stars' manager, Scooter Braun, and help fund scholarships for children of the first responders.
In a statement, Braun said Grande and Bieber wanted to show their "gratitude to the men and women on the front lines who work tirelessly for our health and safety during this crisis".
The title is set for release on May 8.
"We hope we make a big difference with this and we hope it uplifts you and makes you feel happy and that you love it as much as we do. We've had a really great time working on this and we're so excited for you to hear it," Grande added in her statement.