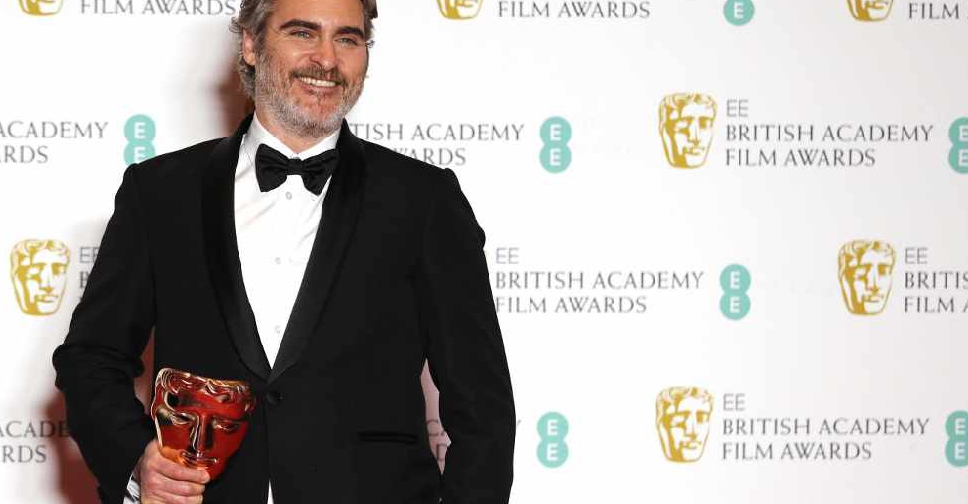 ADRIAN DENNIS / AFP
Joaquin Phoenix used his Leading Actor acceptance speech to slam "systemic racism" at the 2020 BAFTA Awards.
"I feel very honoured and privileged to be here tonight, BAFTA has always been very supportive of my career and I'm deeply appreciative. But I have to say that I also feel conflicted because so many of my fellow actors that are deserving don't have that same privilege," he said after accepting the award.
"I think that we send a very clear message to people of colour that you're not welcome here. I think that's the message that we're sending to people that have contributed so much to our medium and our industry in ways that we benefit from."
The 45-year-old actor took home the gong for his performance in Joker.
Joaquin admitted he could do more to ensure the films he works on are "inclusive", but urged everyone to do the same.
"This is not a self-righteous condemnation because I'm ashamed to say I'm part of the problem. I have not done everything in my power to ensure the sets that I work on are inclusive, but I think that it's more than just having sets that are multicultural," he added.
"I think that we have to do the hard work to truly understand systemic racism. I think that it is the obligation of the people that have created and perpetuate and benefit from a system of oppression to be the ones that dismantle it. So that's on us. Thank you."
Meanwhile, Renee Zellweger dedicated her BAFTA win to Judy Garland
"To all of our crew, look what we did! Invited to the BAFTAs in this town where Judy played her final shows, lived her final days. Alongside a film about that last chapter, made in this town by a group of folks who just wanted to collaboratively celebrate her, and look. It's pretty neat. Sharing this experience and this evening with you is among my life's great blessings, and I'm so grateful," she said.
For Renée, the gong is her first BAFTA award since winning the Best Actress in a Supporting Role category in 2004, for her role in 'Cold Mountain'.