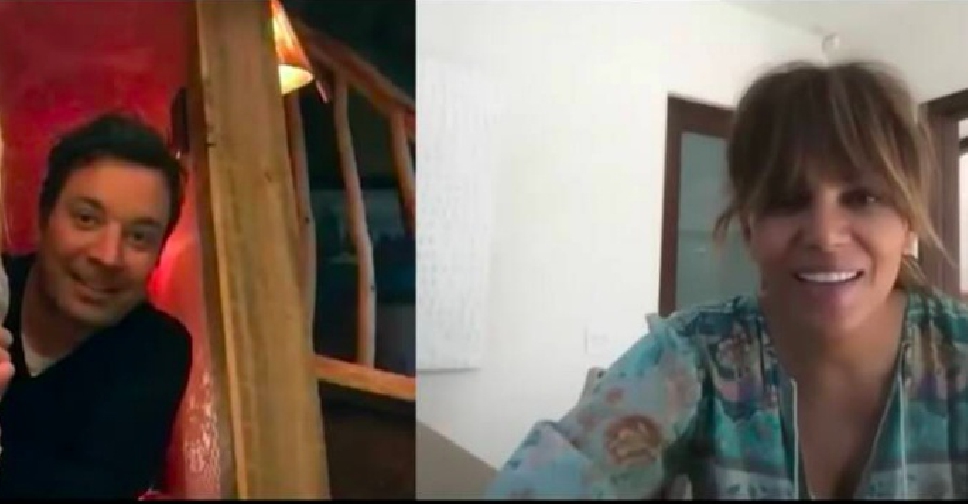 screengrab
Jimmy Fallon's six-year-old daughter Winnie turned out to be the highlight of his at-home edition of 'The Tonight Show'.
While he was interviewing Hollywood star Halle Berry, Winnie crashed their zoom chat, not once but twice.
She made her way in front of the camera as Halle was talking about her daughter Nahla, and exited abruptly after exchanging fashion notes with Halle.
Only to return, to say: "Hi, again".