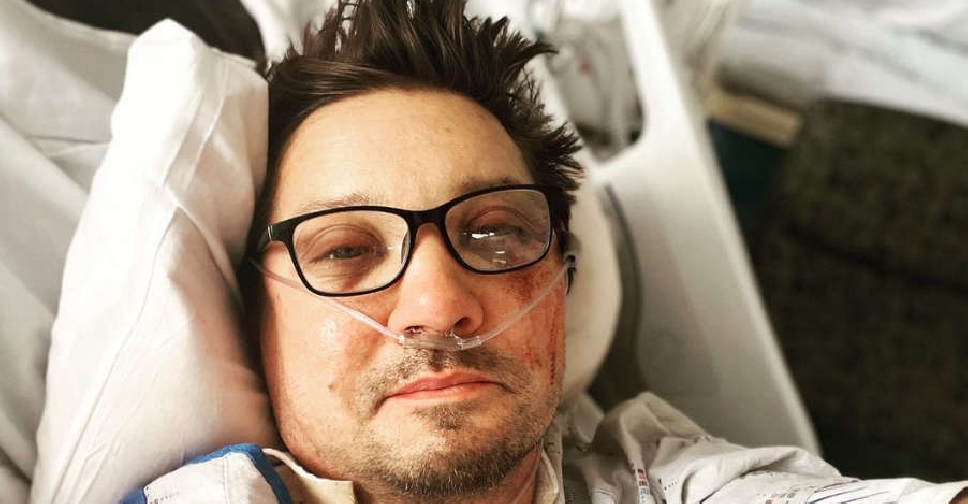 Instagram
Avengers star Jeremy Renner posted on social media that he was back home from the hospital after receiving treatment for injuries suffered during a freak snow plough accident on New Year's day.
Renner had to be taken to the hospital in critical condition with severe chest injuries.
Responding to a post on Twitter about his upcoming series Mayor of Kingstown, Renner said, "Outside my brain fog in recovery, I was very excited to watch episode 201 with my family at home."
The promotional artwork for Renner's new show has been altered following his accident. The new poster for Mayor of Kingstown has fewer injuries on the actor's face which earlier was shown to be badly bruised and battered.
The network feared the poster showing injuries to Renner's face might be triggering and considered insensitive by fans.
Outside my brain fog in recovery, I was very excited to watch episode 201 with my family at home 🙏❤️🙏

— Jeremy Renner (@JeremyRenner) January 17, 2023
The Hawkeye star was trying to clear the snow to free a relative's vehicle in Nevada when he accidentally flipped his Pistenbully snow groomer.
The police had ruled out any foul play.
An audio clip of the 911 call made by a neighbour after the accident shows the extent of injuries suffered by the actor. Renner can be heard moaning in pain as the neighbour explains to the operator about major trauma to the chest and wounds on the head.
"Someone's in front of my house on the ground. He got run over by a snowcat. He's been crushed," the unidentified man said.
"Are there any obvious injuries?" the 911 dispatcher asked.
"Oh my God, yes," the man replied. "He says he's got ribs issues... his right side... his right chest and upper-upper torso. His ribs look like they might be crushed. He's got a head wound as well."
After 10 minutes, the neighbour called back and is heard urging the dispatcher to rush emergency responders as Renner's "breaths are getting shorter".
The man was also heard telling Renner: "You're going to be alright, brother... we'll get you out of here."
The neighbour noted Renner was conscious, but in "a lot of pain" and taking "shallow breaths.
"We got him covered in blankets. His head's covered," the man told the operator, before telling Renner: "Don't be drifting off."
It took 22 minutes for emergency services to reach the site because of heavy snow. The Marvel star had to be airlifted to the hospital in critical condition and underwent multiple surgeries after suffering blunt chest trauma and orthopedic injuries.