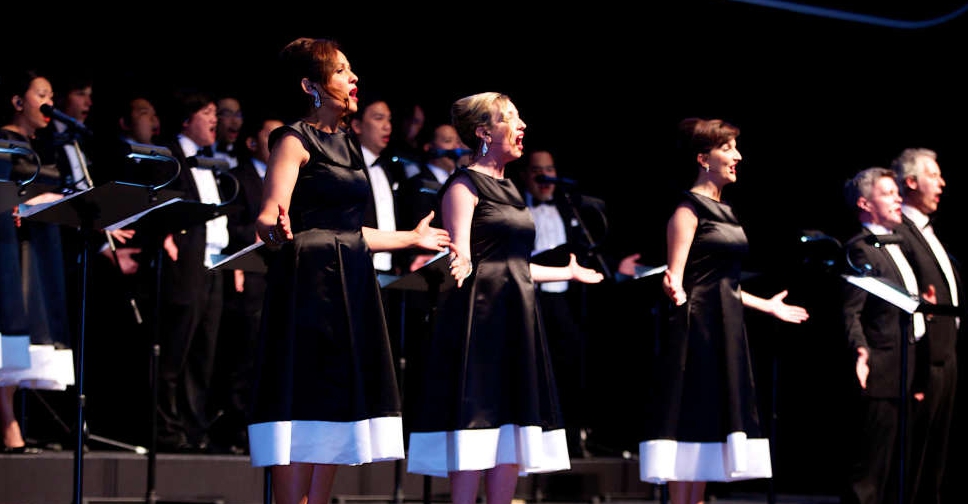 Supplied (EXPO 2020 Dubai)
Grammy-award-winning composer Steve Sidwell's 'The Sounds of Nature' is set to dazzle spectators at the Jubilee Stage on October 4 at 7.30 pm as part of the Climate and Biodiversity theme week.
The show was created and produced exclusively for Expo 2020 Dubai.
The 60-minute show uses the power of the human voice to create a stunning soundtrack to a visual journey of discovery.
The dramatic show features powerful performances from a chorus of 40 voices, embedded with SFX Choir (Human Orchestra) and audioscapes, including birdsong, rain, wind, waves, mountain springs and erupting volcanoes.
No narration or dialogue is used, but the show makes its point solely through powerful imagery and sound, bringing on stage a different way to experience and celebrate humankind's connection to nature.
According to a statement, the show tells its story in "five segments, starting with beauty, and flora and fauna, then moving onto the fury and power of nature, before arriving at its oneness with mankind.
The show also depicts how man became the destroyer, but ends on an optimistic note by celebrating the efforts to undo the damage."
Steve Sidwell has featured on numerous albums, TV shows, advertising campaigns and films, with his distinctive and innovative orchestrations and compositions. He has produced many outstanding and award-winning specialist commissions, including 'Elements and Motion', written for the 79th Academy Awards, and the sensational 'Honda Choir'.