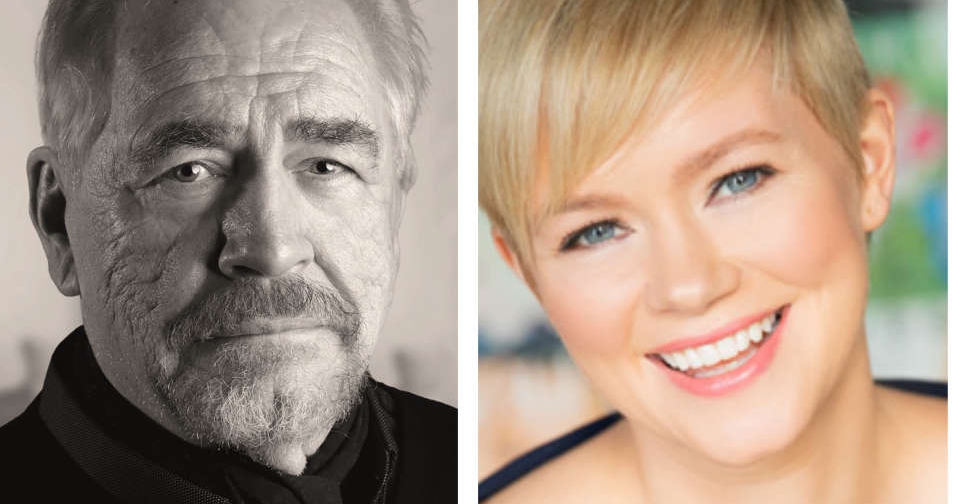 Supplied
Celebrating 15 years of enthralling storytelling, the Emirates Airlines Festival of Literature will return in February 2023 with a starry lineup.
The programme is bursting with big names, including 'Succession's Brian Cox, master storytellers Cecelia Ahern, Mohsin Hamid, Alexander McCall Smith and Indian politician Shashi Tharoor.
They will be joined by renowned religious commentator Reza Aslan, Malaysian journalist and activist Marina Mahathir, notable Bahraini poet Qasim Haddad and Emirati author and poet Maisoon Saker Al Qassimi.
The line-up - one of the most diverse of any literary event in the world, representing almost 50 different nationalities - was revealed at a special ceremony at the Mohamed Bin Rashid Library.
And, in a first for the festival, a guest curator, poet and author Lemn Sissay, will bring his own inimitable flair to selected events.
"Every conceivable subject will be touched on, from sustainability to history to well-being and glorious fiction," said Isobel Abulhoul, CEO and Trustee of the Emirates Literature Foundation.
Abulhoul added that the event will also feature a packed educational programme, which will be suitable for students across different age groups.
Tamreez Innam, Assistant Festival Director, said that many of the 250 writers, thinkers and other attendees are returning to Dubai as "Old Friends", reflecting the theme of this year's event.
The festival will run from February 1-6, 2023, at two venues - InterContinental Dubai Festival City and Mohammed bin Rashid Library – connected by "an abra service".
Ticket prices start at AED 25, with a 15 per cent discount for general session tickets in a special early bird anniversary offer from November 15, 2022 - December 15, 2022.
Also new this year are day-long, weekend, student and publishing day passes starting at AED 199. And an all-access Crystal Pass with exclusive entry to the Green Room. Also returning is the Festival Fringe, with a host of fun free events and performances for all the family.
For the full list of authors, head here.