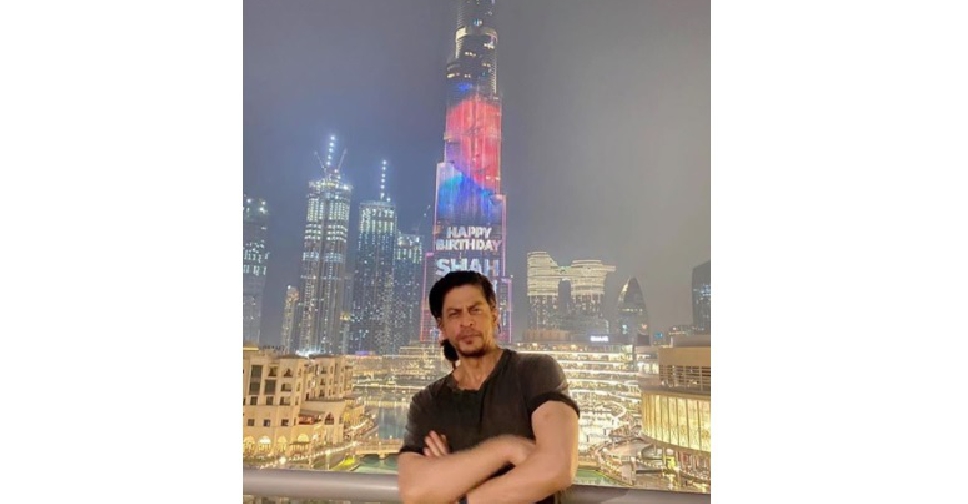 Bollywood's much-loved star Shah Rukh Khan celebrated his 55th birthday in Dubai, with the majestic Burj Khalifa lighting up in his honour.
Taking to his official Instagram account, the actor expressed delight at seeing his face projected on the "biggest and tallest screen in the world".
"It's nice to see myself on the biggest and tallest screen in the world. My friend #MohamedAlabbar has me on the biggest screen even before my next film. Thanks & love u all @burjkhalifa & @emaardubai.
"Being my own guest in Dubai... my kids mighty impressed and me is loving it!"
His long-time friend and filmmaker Karan Johar also posted a video of the celebrations that unfolded in front of the world's tallest tower.
#BurjKhalifa adds sparkle to the birthday celebration of the Baadshah of Bollywood! Happy birthday @iamsrk! #ShahRukhKhan
احتفالاتنا بعيد ميلاد نجم بوليوود وملكها، شاروخان، لا يمكن أن تمر دون أن نضيء #برج_خليفة لنهنئه على طريقتنا! كل عام وأنت بخير! pic.twitter.com/xFMycVD90V

— Burj Khalifa (@BurjKhalifa) November 2, 2020
Khan and his family are currently in Dubai for the ongoing Indian Premier League.
The actor also posted another video thanking his fans and well-wishers for showering him with love.