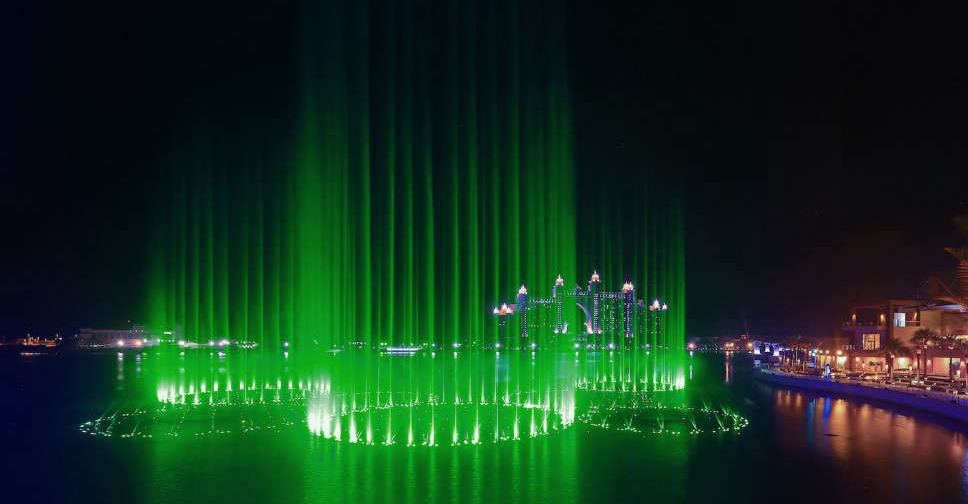 WAM
Special celebrations will be taking place throughout Dubai in honour of Saudi National Day on September 23.
Fireworks, entertainment shows and themed activities have been lined up across the city, all of which will be adhering to strict health and safety guidelines.
Residents and visitors can also look forward to a vast array of retail offers and promotions as well, along with great hotel deals.
The Burj Khalifa will light up in the colours of the Saudi flag on Thursday evening while the Burj Al Arab will have special fireworks.
Other highlights include a personalised IMAGINE show at Dubai Festival City and special illuminations on Ain Dubai, Dubai Frame and Museum of the Future.
Schedule:
Fireworks at Burj Al Arab: 8:30-9:00 pm
Fountain show and flag projection at Burj Khalifa: 7:10 pm, 8:10 pm, 9:10 pm & 10:10 pm
IMAGINE show at Dubai Festival City Mall: 7:30-8:00 pm, 8:30-9:00 pm
Fountain show at The Pointe: 8:00 pm onwards (every hour until midnight)
Special lighting
Ain Dubai: 7:30-8:30 pm
Dubai Frame: 8-9:30 pm
Museum of the Future