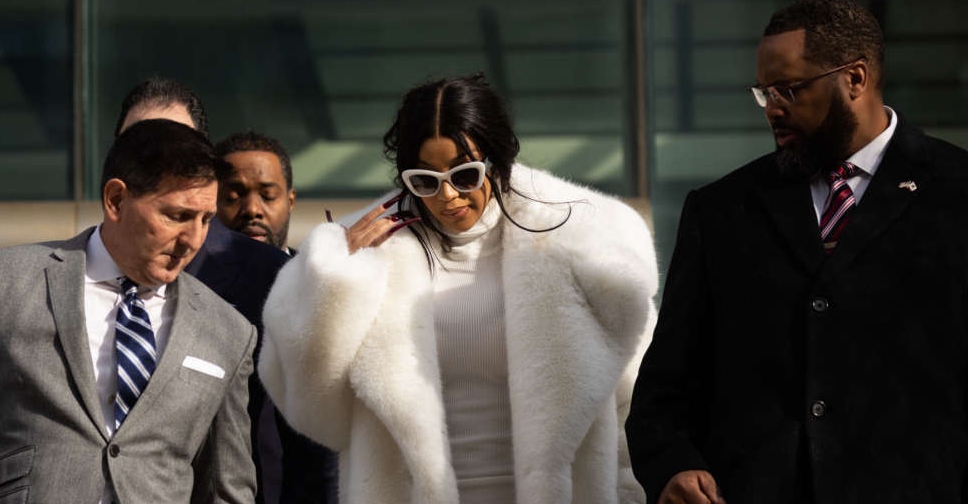 Grammy Award-winning rapper Cardi B has until March 1 to complete 15 days of mandatory community service over a 2018 assault at a club, a New York City judge has ruled.
The Queens District Attorney's Office told Reuters the hearing was a "compliance update" and the judge had asked Cardi B to come in because she had not completed her 15 days of community service as per her plea deal.
The "WAP" artist arrived at the Queens County Criminal Court wearing a white form-fitting dress and a long white coat.
"Personally and professionally, Cardi is dedicated to community service and charitable endeavours. She, therefore, appreciates the court giving her until March 1 to complete her community service commitment in Queens, New York," Cardi B's attorney said in a statement.
Police said that Cardi B, whose real name is Belcalis Almanzar, got into an argument with female staff at the club.
The 30-year-old rapper pleaded guilty to two misdemeanour assault charges last year after being accused of starting a fight with two club staff, claiming she wanted to be a better example for her children.
"Part of growing up and maturing is being accountable for your actions," she said after her hearing in September.