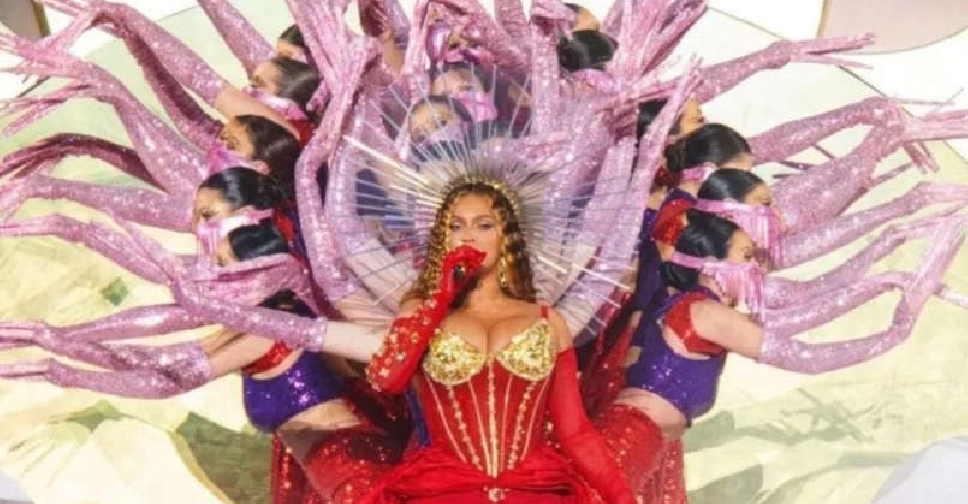 hovbey instagram
It's been four years since Beyonce last performed, and in a fitting start to the new year she finally took to the stage at the Atlantis Royal for it's grand opening on Saturday.
Over one thousand celebrities and special guests gathered beneath the resort's iconic façade to witness the unforgettable event.
To start the night, a trail of fireworks lead from The Atlantis Hotel to the all new Atlantis Royal.

The Queen Bey rose up from underneath the stage to a roar of cheers from the crowd, wearing a yellow bodice outfit adorned feathers, presenting an almost angelic figure befitting her opening number, an Etta James classic "At Last".
During the hour long set, Beyonce wasn't the only performer. At times she was joined by all Lebanese dance troupe The Mayyas, winners of America's Got Talent, and her 11 year old daughter Blue Ivy.
Beyoncé's 60- minute performance – her first live show since 2018 – included some of her biggest career-spanning hits, including "Halo" and "Crazy in love."

The global superstar was also accompanied by Firdaus, a 48-person all-female orchestra, mentored by Academy Award-winning composer, A.R. Rahman.

In a breathtaking finale moment, GRAMMY's most nominated artist was raised sixteen feet into the air amidst one of the world's unique performance fountains, Skyblaze.

Surrounded by a field of water and fire, a powerful rendition of "Drunk in Love" closed the magnificent and awe-inspiring show.
With a wardrobe designed by Atelier Zuhra from Dubai, Nicolas Jebran of Lebanon, Frolov from Ukraine and Dolce and Gabbana, Beyoncé was joined by her parents, and family, including husband JAY-Z, as well as special guests from across the globe.

The epic performance was followed by a fireworks and drone extravaganza, lighting up Dubai's newest icon, in an echo of the 2008 display that launched Atlantis The Palm to the world.

As the fireworks settled, Swedish House Mafia took to the stage to perform hits, including "One" and "Don't You Worry Child," as guests celebrated until the early hours.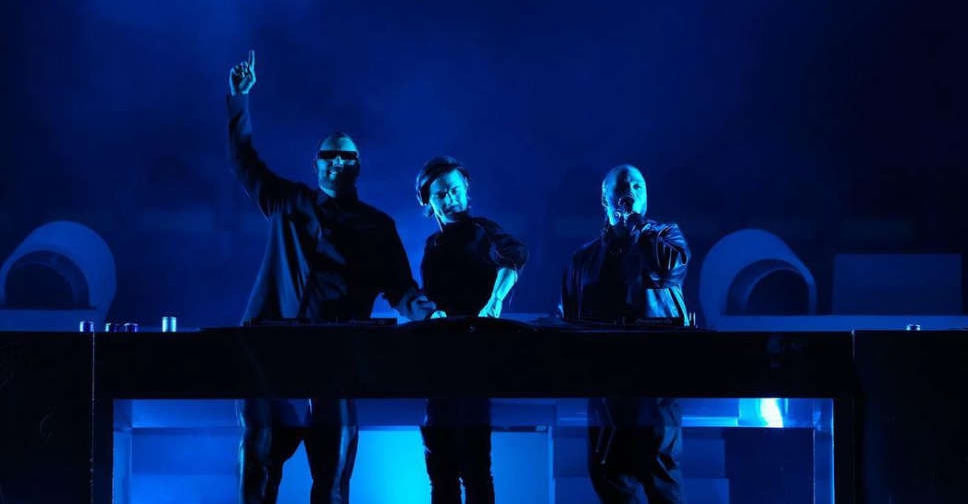 The likes of Kendall Jenner and Rebel Wilson were noted to be among the celebrity guests at the all-exclusive, invite only event. They shared their experience on social media.
Boxer Amir Khan shared a photo online posing with Beyonce's husband JayZ.
Kendall Jenner had her own launch event on the sidelines at the hotel, for her own branded drinks range 818 at the hotel.

Eight years in the making, Atlantis The Royal's Grand Reveal Weekend is set to cement Atlantis The Royal as an instant icon in Dubai and around the world.