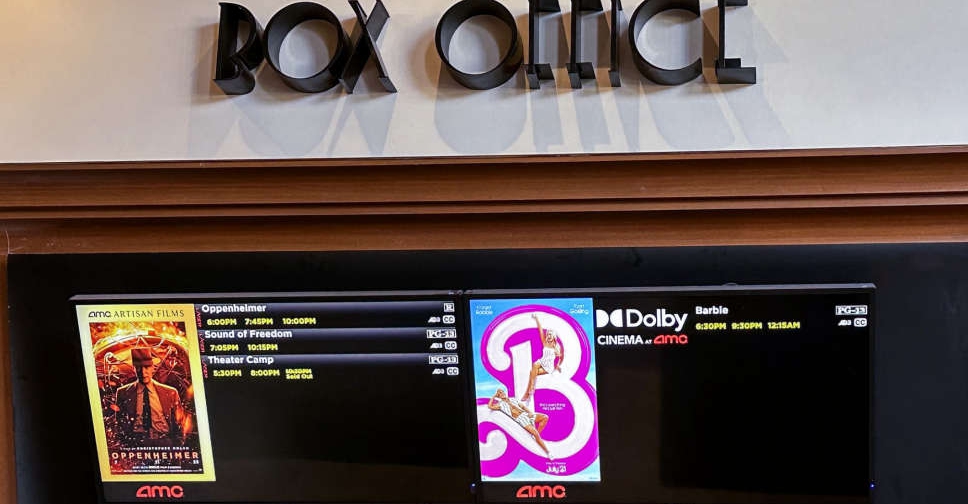 File Picture
"Barbenheimer" - the twin-bill summer box office phenom - sure helped to drive US consumers back to cinemas last month, but movie-going is still struggling to catch up to other recreational spending categories post-pandemic.
Outlays for movie theatre-going grew in July at an annualised rate of nearly 11 per cent from June, outshining the spending gains last month at sporting events and concerts or live theater, data out Thursday from the Commerce Department showed. Total consumer spending increased a stronger-than-expected 0.8 per cent last month.
The release of Warner Bros.' Barbie and Universal's Oppenheimer, marketed as an unlikely double feature, spurred ticket sales and they continue to defy what is typically an end-of-summer slump. While that helped long-suffering box office receipts, it made less of a splash for overall consumer spending when compared to larger categories like clothing and household furnishings, economists at Oxford Economics said.
"'Barbenheimer' appears to have had only a limited direct impact on spending last month, with the outsize $700 million annualised, or 11 per cent, increase in real spending at movie theatres only a small part of July's gain," said Michael Pearce, lead US economist.
It made a big difference in the live-event spending area though, at least for the moment.
Movie theatre outlays in July came in at an annualized rate of about $10 billion, up from around $9 billion in June, and were the key driver behind live-event spending growth on the month of 1.9 per cent. This summer's box office has been out of the ordinary with ticket sales for the season up $500 million from last summer's sales, according to data firm Box Office Mojo.
How long that momentum lasts is uncertain amid ongoing strikes by actors and writers that have clouded the outlook for the new release pipeline.
While other categories of live-event spending have fully recovered from the hit delivered by pandemic shutdowns, film attendance outlays remain at roughly 65 per cent of their pre-COVID levels.
Sporting events were the first to rebound, and live performance admissions came through after that, with concertgoers - many spending about $1,300 per show on Taylor Swift's Eras Tour - making an impact.
That tour is projected to generate $5 billion in economic growth for the US economy according to market research firm QuestionPro. The tour prompted attention from the Federal Reserve Bank of Philadelphia, which said Swifties, as Swift's fans dub themselves, drove up hotel revenue in the city.
Beyonce's "BeyHive" is also shelling out big bucks for tickets to her Renaissance Tour. The tour garnered $295 million through her August 1 show at Gillette Stadium in Massachusetts, according to Billboard Boxscore.