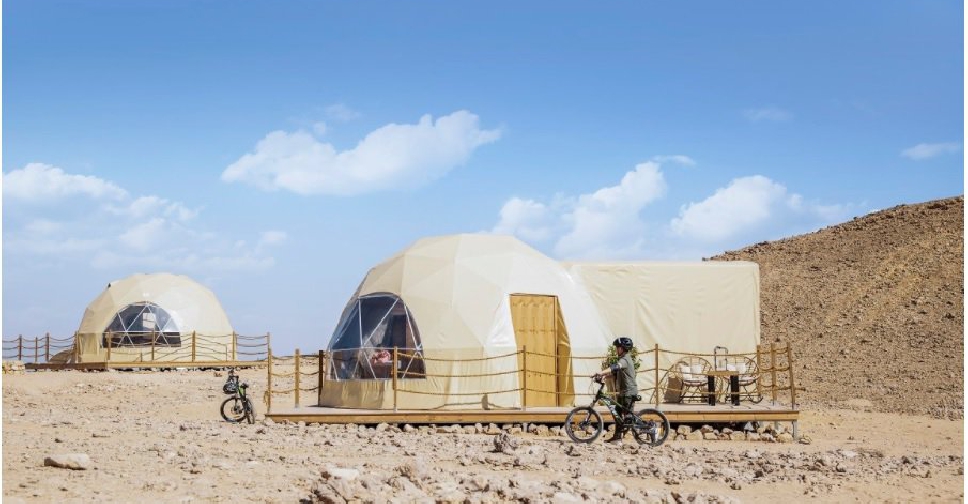 WAM
The Jebel Hafeet Desert Park is all set to open its doors to the public on November 1.
Located at the foot of Jebel Hafeet Mountain, the park, which officially launched in February 20202, offers guests a mix of history, culture, and stunning natural landscapes.
Among the key attractions at the park are its 5,000-year-old "beehive' tombs" some of the most famous archaeological remains in the UAE.
The park also offers beautiful natural surroundings for outdoor enthusiasts to enjoy, stretching through 9-km of captivating terrain around the base of the Jebel Hafeet.
"To visit Jebel Hafit Desert Park is to travel through thousands of years of Emirati history," said Saood Al Hosani, Acting Under-Secretary of Abu Dhabi's Department of Culture and Tourism. "This landmark offers a fascinating insight into the UAE's unique heritage and is complemented with a range of outdoor activities suitable for visitors of all ages and abilities, allowing for exploration of surrounding areas notable not only for their beauty but for their significant biodiversity."
Three shelters within the grounds are perfect spots for a picnic, while numerous shaded benches give hikers and cyclists places to sit back and enjoy the views. Those wanting to extend their stay have several options. Visitors can use the public campsite and spend the night under the stars in their tent, or for an upgraded experience, rent a traditional tent or even a luxury dome.
The Park's new season will run through April 2021.