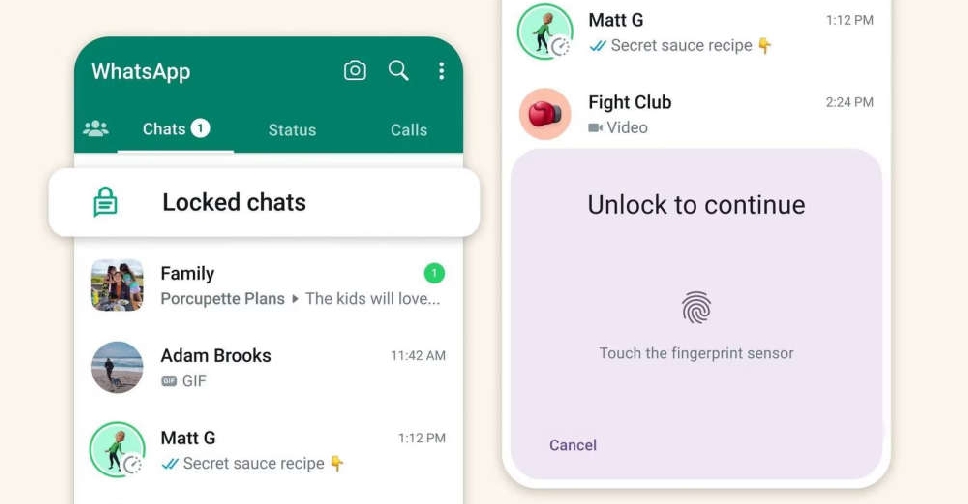 Meta
WhatsApp has launched a new feature named 'Chat Lock'. The new function adds an extra layer of security, allowing users to secure their personal and sensitive conversations further.
The 'Chat Lock' feature enables users to secure individual or group chats by moving them into a protected folder, accessible only through device password or biometric verification such as fingerprints. In addition, this feature ensures the contents of the locked chat remain hidden in notifications, enhancing user privacy.

This feature is particularly beneficial for those who occasionally share their devices with family members or find themselves in situations where others might have temporary access to their phones when a private message arrives.

To activate this feature, users need to tap on the name of the chat they want to secure, be it one-to-one or group, and then select the lock option. To access these secured conversations, users need to gently pull down on their inbox and input their fingerprint ID.

WhatsApp has plans to introduce further options for the 'Chat Lock' feature in the coming months. These enhancements include locks for companion devices and the ability to set a custom password for chats, providing users the flexibility to have a unique password different from their phone's.

The 'Chat Lock' feature is rolling out globally, starting today, furthering WhatsApp's commitment to providing secure and private communication to its users worldwide.