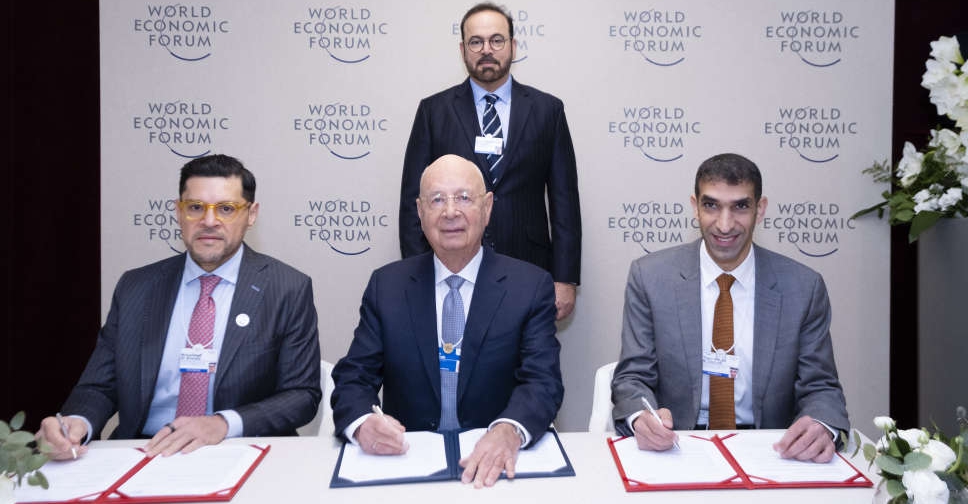 Supplied
The UAE has partnered with the World Economic Forum (WEF) to launch a major initiative aimed at modernising global trading systems.
The 'Trade Tech' initiative is designed to accelerate the digitisation of international supply chains, enhance customs procedures, and improve developing countries' access to global trade.
The MoU, which was signed during the WEF's annual meeting in Davos, will support the UAE's efforts to deliver the initiative's four key components.
These include: a global forum to gather trade, industry and technology leaders to share best practices; an annual research report into the trade tech landscape, real-life applications and emerging trends; a regulatory sandbox to enable companies and startups to experiment with trade-tech innovations; and an incubator for promising startups in the trade tech space.
The MoU was jointly signed by Dr. Thani bin Ahmed Al Zeyoudi, UAE Minister of State for Foreign Trade and Mohamed Ali Al Shorafa, Chairman of the Abu Dhabi Department of Economic Development (ADDED) and Klaus Schwab, Founder and Executive Chairman of the WEF.
"The UAE has emerged as a vocal champion of trade innovation and, at a time when global supply chains are still recovering from the impact of the pandemic, we believe it is essential to harness the benefits of advanced technology to catalyze global trade," said Dr. Al Zeyoudi.
"In 2024, the UAE will host MC13, the leading decision-making body of the World Trade Organisation, and we are determined to build consensus over the next 12 months to begin pioneering a new era of fully digitized, operationally efficient global trade."