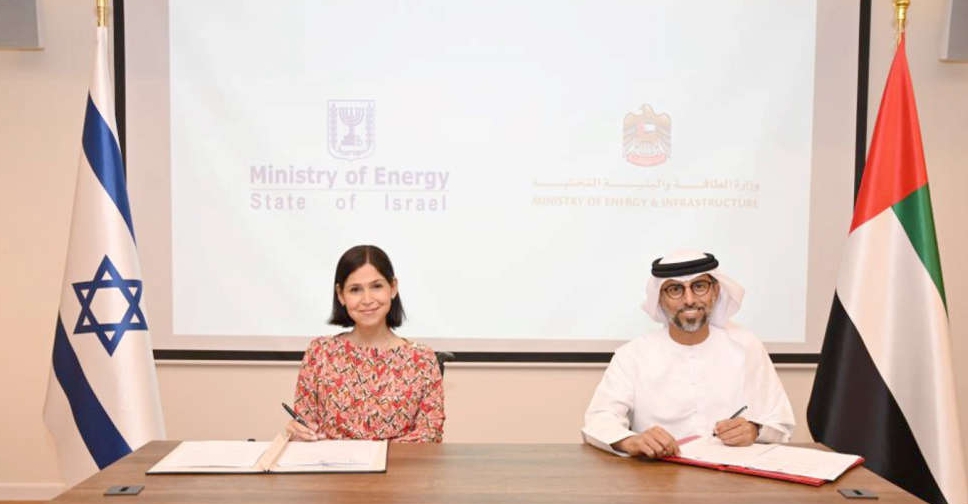 WAM
The UAE and Israel have signed an agreement to exchange knowledge and expertise in the energy sector.
This agreement covers a wide range of energy needs, including storage, adapting to clean energy, infrastructure cybersecurity, smart networks, hydrogen and water security.
It will also promote investment and trade in energy-related services and equipment.
The agreement was signed between Suhail bin Mohammed Al Mazrouei, the UAE Minister of Energy and Infrastructure and Karine Elharrar, Israeli Minister of Energy, at EXPO 2020 Dubai.
This is part of the effort to transition to renewable energy and build initiatives that support the Paris Agreement for climate change.
"The UAE and Israel have both achieved several ambitious goals in all areas, most notably in energy, since the signing of the Abraham Accords Peace Agreement between the two sides over a year ago," Al Mazrouei said.
He stressed that the accord has helped create promising opportunities for both countries and the region.
The new agreement comes less than 48 hours after the UAE, Israel, and Jordan signed a landmark declaration of intent to build renewable electricity and water desalination capacity, aimed at ensuring energy and water security in the region.
The UAE aims to diversify the future energy mix, raise the contribution of clean energy to the national energy mix to 50 per cent by 2050, and reduce its carbon footprint by 70 per cent by implementing the Energy Strategy 2050, and increase the efficiency of individual and institutional consumption by 40 per cent.