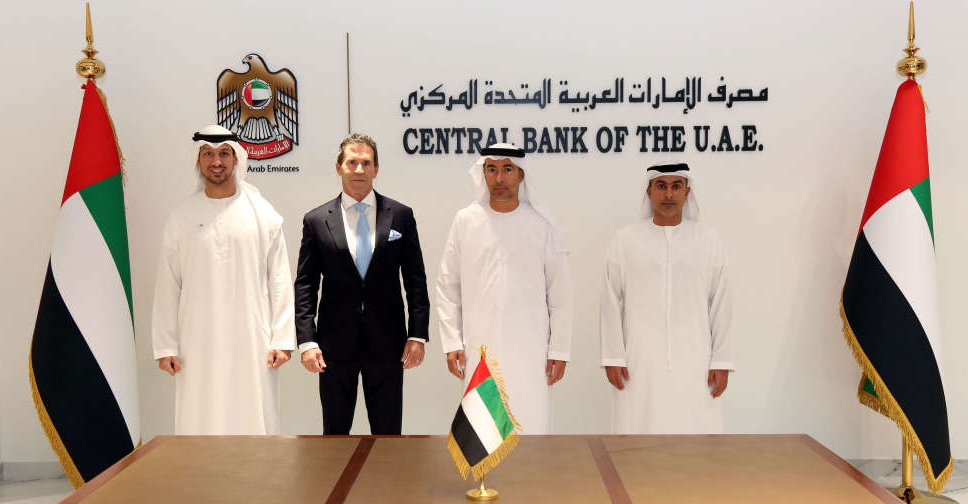 WAM
The Central Bank of the UAE (CBUAE) has announced the launch of its digital currency strategy.
It has engaged with G42 Cloud and R3 as the infrastructure and technology providers for implementing the initiative.
As part of the UAE's digital transformation, the Central Bank Digital Currency (CBDC) strategy will help address the challenges of domestic and cross-border payments, enhance financial inclusion and the move towards a cashless society.
The first phase, which is expected to be completed over the next 12 to 15 months, includes three major pillars - the soft launch of mBridge to facilitate real-value cross-border CBDC transactions for international trade settlement; proof-of-concept work for bilateral CBDC bridges with India; and proof-of-concept work for domestic CBDC issuance covering wholesale and retail usage.
The new strategy aims to further strengthen the UAE's payment infrastructure and ensure a resilient and reliable financial system.
"The launch of our CBDC strategy marks a key step in the evolution of money and payments in the country. It will accelerate our digitalisation journey and promote financial inclusion. We look forward to exploring the opportunities that CBDC will bring to the wider economy and society," said Khaled Mohamed Balama, Governor of CBUAE.
CBDC is a risk-free form of digital money issued and guaranteed by the central bank and serves as a secure, cost-effective and efficient form of payment and a store of value.