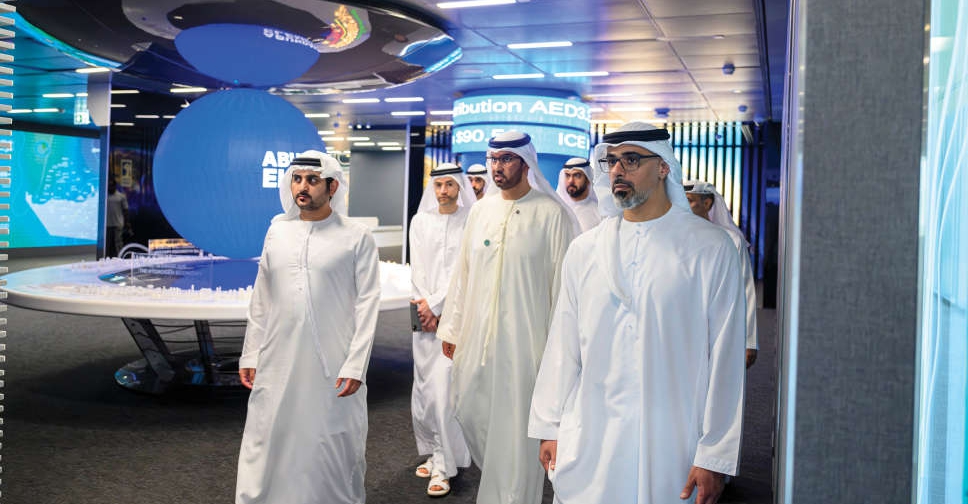 Abu Dhabi Crown Prince His Highness Sheikh Khaled bin Mohamed bin Zayed Al Nahyan has highlighted ADNOC's transformation into a global energy pioneer while taking His Highness Sheikh Maktoum bin Mohammed bin Rashid Al Maktoum, First Deputy Ruler of Dubai, on a tour of its headquarters.
Sheikh Khaled, who also holds the position of Chairman of the Abu Dhabi Executive Council and Chairman of the Executive Committee of the Board of Directors of ADNOC, reviewed the company's efforts to transform, decarbonise and future-proof its business, unlock value from its operations, and responsibly support global energy security.
He emphasised ADNOC's pivotal role in strengthening the country's leadership in the global energy sector, and strategy to invest in clean energy to meet growing demand and to explore new horizons in alternative energy sources to support sustainable development.
After touring the facility, Sheikh Maktoum, who also holds the position of Deputy Prime Minister and Minister of Finance, hailed ADNOC's strategic initiatives to raise the UAE's contributions to global climate neutrality and its investments in low-carbon solutions and emerging energy sources.
"It was an honour to welcome His Highness Sheikh Maktoum bin Mohammed bin Rashid Al Maktoum to ADNOC. The UAE leadership's unwavering support and wise guidance continue to be instrumental to our progress as we reinforce sustainability in all operations and bolster our position as a reliable and responsible provider of lower-carbon energy and a key contributor to the nation's economic and social development," said Dr. Sultan bin Ahmed Al Jaber, Minister of Industry and Advanced Technology and ADNOC Managing Director and Group CEO.
Khaled bin Mohamed bin Zayed receives Maktoum bin Mohammed bin Rashid at ADNOC's headquarters#WamNewshttps://t.co/wZjF3oPsVy pic.twitter.com/CQ2VWSEAA0

— WAM English (@WAMNEWS_ENG) November 2, 2023