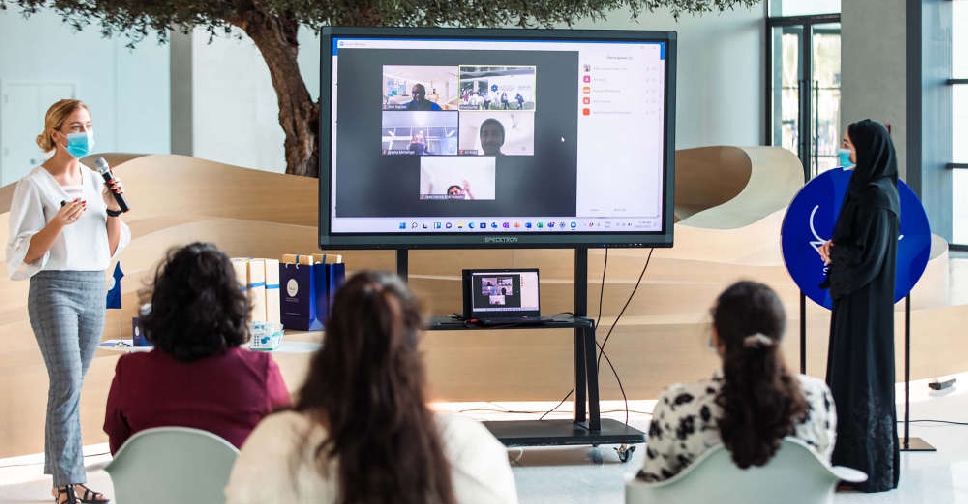 WAM
The Sharjah Entrepreneurship Centre has honoured three teams of young innovators for their unique business ideas at a special ceremony in Sharjah.
A total of 126 students from 21 high schools across the UAE took part in the Sharjah Entrepreneurship Centre's Rising Stars Competition held during the fifth Sharjah Entrepreneurship Festival back in November.
Outlining how they could help overcome some of humanity's greatest issues, each team developed business solutions to solve one or more of the 17 challenges embodied in the UN's Sustainable Development Goals.
Ayesha Mohamed, Ali Khan, and Hamza Bilal from Sharjah's Victoria International School bagged first prize for designing an 'ALS Box' – a device that fits on the exhaust pipe of cars and acts as a greenhouse gas bank to trap harmful gases and reduce emissions into the atmosphere.
Mumukshya Baitharu and Pragathi Damodaran from GEMS Millennium School in Sharjah were second with their 'Eco-bot' - an IoT robot that fertilises, irrigates and keeps crops healthy.
Combining technology and innovative robotic solutions, the 'Eco-bot' minimises the need for human intervention, helps reduce the area used for agriculture, and opens more spaces for building a biodiverse ecosystem.
Three students from Al Mawakeb School in Dubai - Aljoud Alhajaj, Hoor Alhajjaj and Roudha Alhaj - won the third prize for pitching the idea of 'Sayd', which aims to reduce the amount of microplastics found in the ocean by transforming them into artistic creations such as tables and plates, amongst others.
The ceremony was held on January 5 at the Sharjah Research, Technology and Innovation Park.
Sheraa honours #UAE student entrepreneurs for innovative business solutions impacting real world needs.#WamNews https://t.co/O8paibYqaJ pic.twitter.com/JIh9yzThsw

— WAM English (@WAMNEWS_ENG) January 6, 2022