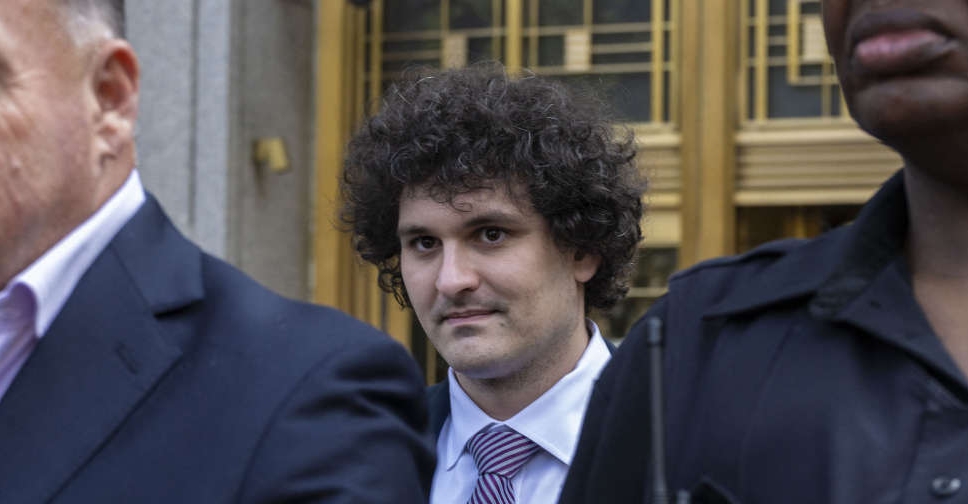 FTX founder Sam Bankman-Fried was found guilty on Thursday of stealing from customers of his now-bankrupt cryptocurrency exchange in one of the biggest financial frauds on record.
The verdict cemented the 31-year-old former billionaire's fall from grace.
A 12-member jury in Manhattan federal court convicted Bankman-Fried on all seven counts he faced after a month-long trial in which prosecutors made the case that he looted $8 billion from the exchange's users out of sheer greed.
The verdict came just shy of one year after FTX filed for bankruptcy in a swift corporate meltdown that shocked financial markets and erased his estimated $26 billion personal fortune.
The jury reached the verdict after just over four hours of deliberations. Bankman-Fried, who had pleaded not guilty to two counts of fraud and five counts of conspiracy, stood facing the jury with his hands clasped in front of him as the verdict was read.
The conviction was a victory for the US Justice Department and Damian Williams, the top federal prosecutor in Manhattan, who made rooting out corruption in financial markets one of his top priorities.
"The crypto industry might be new, the players like Sam Bankman-Fried may be new, but this kind of fraud is as old as time and we have no patience for it," Williams told reporters outside the courthouse.
Once the darling of the crypto world, Bankman-Fried - who was known for his mop of unkempt curly hair and for wearing shorts and T-shirts rather than business attire - joins the likes of admitted Ponzi schemer Bernie Madoff and "Wolf of Wall Street" fraudster Jordan Belfort as notable people convicted of major US financial crimes.
US District Judge Lewis Kaplan set Bankman-Fried's sentencing for March 28, 2024. The Massachusetts Institute of Technology graduate could face decades in prison.
His defence lawyer Mark Cohen said in a statement that he was "disappointed" but respected the jury's decision.
"Mr. Bankman-Fried maintains his innocence and will continue to vigorously fight the charges against him," he said.
After Kaplan left the courtroom, Cohen put his arm around Bankman-Fried as they spoke at the defence table.
As Bankman-Fried was led away by members of the US Marshals service, he turned around and nodded at his parents, the Stanford Law School professors Joseph Bankman and Barbara Fried, who were seated in the courtroom audience's front row. Fried looked toward him and crossed her arm across her chest.
Bankman-Fried is set to go on trial next March on a second set of charges brought by prosecutors earlier this year, including for alleged foreign bribery and bank fraud conspiracies.