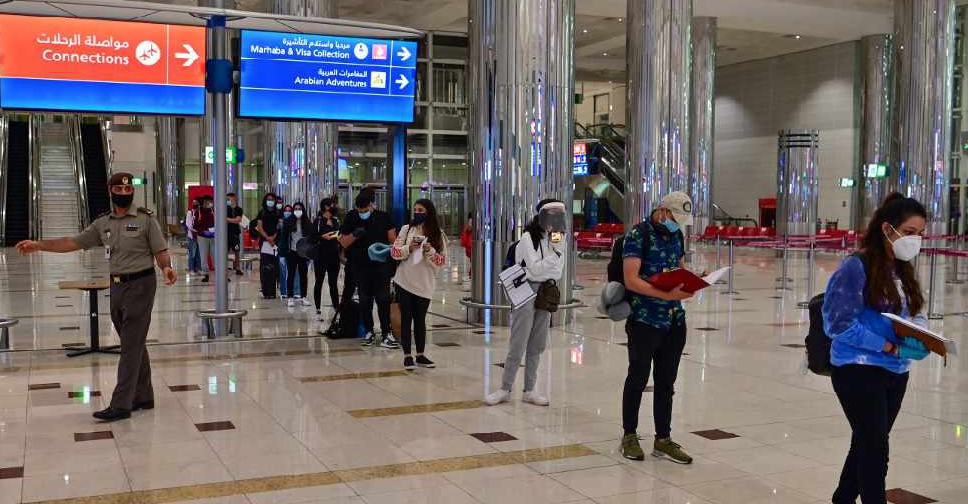 File picture
Dubai International Airport (DXB) has said it experienced a challenging year in 2020 with a total of 25.9 million customers, a decrease of 70 per cent compared to 2019.
In a statement announcing its official annual traffic figures, DXB underscored that it had a positive second half of the year, after a difficult second quarter, with December exceeding industry expectations at 2.19 million customers.
The closing data showed a noted recovery in many areas, especially the return to services in global markets thanks to the strength in operations of Emirates and flydubai, and the confidence shown by international airlines coming back into the region.
Speaking on Dubai Eye 103.8's Business Breakfast show, Paul Griffiths, CEO of Dubai Airports acknowledged the scale of the loss and stressed that 2020 was the most difficult year in aviation history.


During the first quarter of 2020, DXB saw 17.8 million customers (-20 per cent) travel through the airport.
This significantly slowed through the second quarter due to the ensuing events around the world.
For the first time in the 60-year history of the world's busiest international airport, the month of April saw commercial flights come to almost entire halt, as directed by the UAE government.
Over the subsequent months, some 4,100 specially organised and repatriation flights from DXB and DWC allowed more than 500,000 travellers to return to their home countries.

On June 23, 2020, the UAE airspace was officially re-opened by the authorities and travel to Dubai for tourism was permitted from July 7, 2020. These regulatory changes had a positive impact on flight movements and passenger figures increased significantly, through until the end of the year. The average customer traffic figures in Q3 and Q4 peaked at 1.3 million.

From a markets and destination perspective, the recovery is strong. There are now 142 destinations (61 per cent recovery) served from DXB in 80 markets (85 per cent recovery) on 56 airlines (75 per cent recovery). There was some growth through the government alliances being made in the latter part of the year, allowing flights to and from Israel.
Griffiths said the priority now is adaptability and being ready for travel to rebound.


India retained its position as the top destination country for DXB by passenger numbers, with traffic for 2020 reaching 4.3 million, followed by the United Kingdom with 1.89 million customers and Pakistan coming in third with 1.86 million customers. Other destination countries of note include Saudi Arabia with 1.45 million customers in 2020.

The top three cities were London (1.15 million customers), Mumbai (772,000 customers) and New Delhi with 722,000 customers.

DXB handled 49,603 movements during the fourth quarter (-49.8 per cent) bringing the annual flight movements to 183,993 (-51.4 per cent), while the average number of customers per flight decreased to 188, -20.3 per cent annually.

DXB handled 571,718 tonnes of cargo in the fourth quarter (-13.3 per cent) with the annual airfreight volume reaching 1,932,022 tonnes (-23.2 per cent) during 2020.
.@DXB shows strong recovery after unprecedented yearhttps://t.co/oUVbFtEDSO pic.twitter.com/mCDhTpBlG5

— Dubai Media Office (@DXBMediaOffice) February 15, 2021