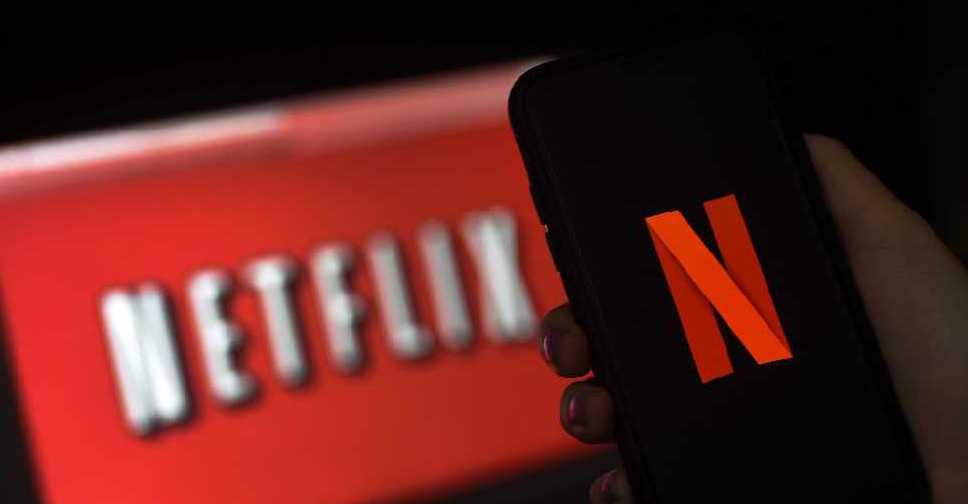 Netflix announces founder Reed Hastings to step down as CEO
Alongside its earnings report, Netflix announced that founder Reed Hastings is stepping down as CEO but will remain as Chairman.
Co-CEO Ted Sarandos will keep his position while Greg Peters, formerly COO, will become the new co-CEO.
Peters will also join the company's board.
"I want to thank Reed for his visionary leadership, mentorship and friendship over the last 20 years. We've all learned so much from his intellectual rigor, honesty and willingness to take big bets - and we look forward to working with him for many more years to come," said Sarandos, in a written statement.
The company did not mention if it will fill the role of COO.
Hastings co-founded Netflix in 1997 and Sarandos was promoted to co-CEO in July 2020. Peters was appointed as COO at the same time.
Hastings mentioned in a tweet that he plans to stay as executive chairman "for many years to come".
The change in leadership comes as the streaming giant is attempting to increase subscribers and recover from recent business setbacks.
Ted & Greg are now co-CEOs. After 15 years together we have a great shorthand & I'm so confident in their leadership. Twice the heart, double the ability to please members & accelerate growth. Proud to serve as Executive Chairman for many years to come https://t.co/oYc0laqMXQ

— Reed Hastings (@reedhastings) January 19, 2023
In a blog post, Hastings wrote that the past two-and-a-half years "was a baptism by fire, given COVID and recent challenges within our business".
The company also announced that Bela Bajaria, formerly global head of television, will become the chief content officer and Scott Stuber, previously head of global film, will become chairman of Netflix Film.
Under Hastings' guidance, Netflix revolutionised the movie rental industry by disrupting traditional companies like Blockbuster and driving innovation in original content production.
Despite a misstep in 2011, where the company proposed separating its streaming and DVD services under the name Qwikster, Netflix persevered.
However, last year, the company faced challenges as competition in the streaming market grew and resulted in a loss of subscribers.
To address this, Netflix introduced a new, lower-priced tier with advertising for the first time. These efforts seem to have been successful, as the company's recent earnings report showed they had exceeded expectations by adding over 7.6 million subscribers in Q4 of last year, bringing their total number of paying subscribers worldwide to over 230 million.
The company reported that its growth is accelerating again, thanks to successful original programmes such as Wednesday and Harry & Meghan. They also mentioned that their new ad-supported subscription option, launched in November, has been well received. In a letter to shareholders, they stated that "it's still early days for ads and we have lots to do", but engagement has exceeded expectations and they believe that the lower price point is contributing to increased membership growth.
Additionally, Netflix announced plans to expand the implementation of paid password sharing later this quarter, as a means of combating account sharing. They reported December quarter revenue of over $7.8 billion, a 1.9 per cent increase from the previous year and in line with analysts' predictions.
The company expects revenue growth of 4 per cent for the current quarter, driven by a slight increase in paid net subscriptions, reversing the decrease in subscriptions seen in Q1 of last year. Following the release of this report, Netflix's stock rose by about 6 per cent in after-hours trading.
Hastings' departure from the CEO role marks the end of a significant period for Netflix, however, the company stated that this leadership change formalizes the existing structure within the company.
Hastings also noted in a blog post that Sarandos and Peters possess "complementary skill sets, deep knowledge of entertainment and technology, and a proven track record at Netflix".
Sarandos, who has been leading Netflix's content operations since 2000, played a crucial role in the company's shift towards producing original content in 2013 and has become a prominent figure in the entertainment industry. Peters, who was promoted on Thursday, previously held the position of COO and chief product officer, as well as serving as Netflix's international development officer, helping to expand the company's global distribution.