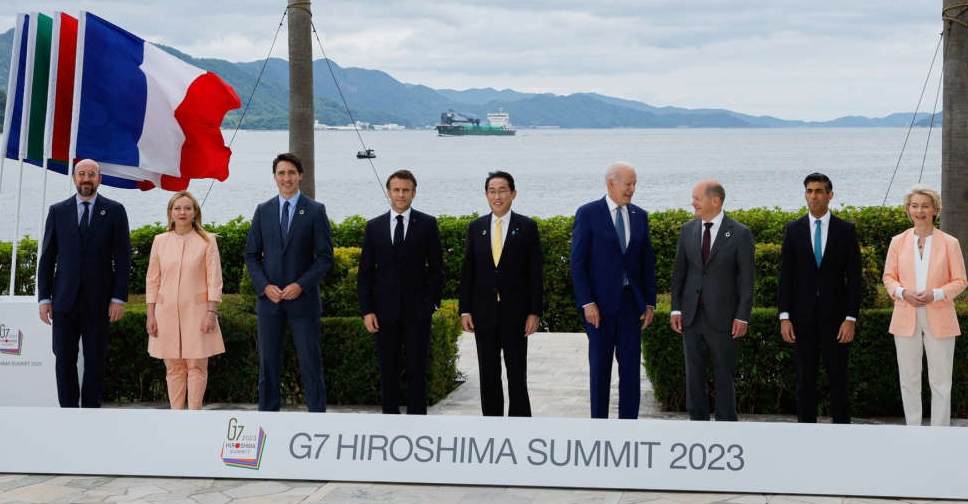 Group of Seven leaders agreed to a new initiative to counter economic coercion and pledged action to ensure that actors attempting to weaponise economic dependence would fail and face consequences,
The initiative, dubbed Coordination Platform on Economic Coercion, will use early warning and rapid information sharing on economic coercion with members meeting regularly for consultations, the leaders said in a statement.
"The world has encountered a disturbing rise in incidents of economic coercion that seek to exploit economic vulnerabilities," the G7 leaders said in a statement following a meeting in Hiroshima, Japan.
The statement did not identify China, but in details released on Friday that outlined the proposed initiative, the British government pointed to attempts by China to use its economic power in political disputes with Australia and Lithuania.
The statement also committed the G7 leaders to deepen cooperation on hardening supply chains and called for a bigger role for lower-income countries in promoting economic resilience.
They urged all nations to adhere to principles of "transparency, diversification, security, sustainability, and trustworthiness and reliability" in building supply chain networks.
The group also agreed to deepen cooperation in information sharing to establish new standards for next-generation technologies.