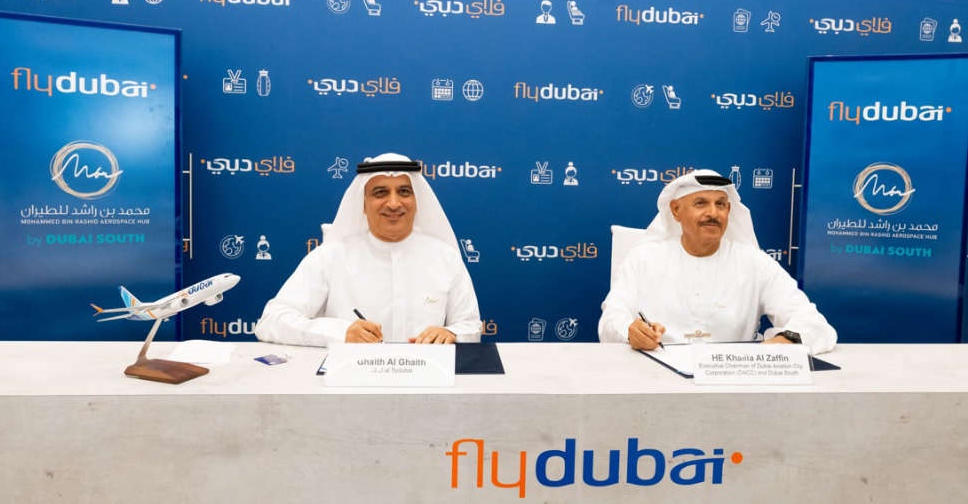 flydubai announced on Wednesday, at a press conference held during the Dubai Airshow, its plans for a purpose-built $190 million MRO facility in Dubai South by 2026.
The construction of the new hangar and workshop will commence in 2024 and is expected to conclude by the last quarter of 2026.
Sheikh Ahmed bin Saeed Al Maktoum, Chairman of flydubai, highlighted how the "milestone" brings the airline "greater control over its maintenance requirements as it continues to grow its fleet".
Khalifa Al Zaffin, CEO of Dubai Aviation City Cooperation and Dubai South, said flydubai's new facility "reflects commitment to enhancing the ecosystem that contributes to the growth and sustainability of the aviation industry".
Ghaith Al Ghaith, Chief Executive Officer at flydubai, added how "Dubai has emerged as a thriving aviation hub that fosters connectivity, innovation, growth and setting benchmarks for the global aviation industry".
"At flydubai, we continue to invest in our people and technologies and build solid foundations to enable further growth as part of our role in supporting Dubai's economic and aviation vision."
Mick Hills, Chief Operating Officer at flydubai, said the facility "will bring significant reductions in operational costs".
"Having our own in-country MRO facility will ensure a quicker turnaround of our fleet maintenance while adhering to the highest quality standards. This increased level of control will result in reduced downtime as maintenance tasks can be efficiently planned and executed, minimising any disruption to our flight schedules in the future and enhancing overall operational reliability."
flydubai has been further expanding its in-house capabilities over the years and in 2022 received its CAR-145 Base Maintenance Approval from the General Civil Aviation Authority (GCAA). This has enabled the airline to perform C Checks and Entry-into-Service for its fleet of Boeing 737 MAX aircraft; bringing the airline added operational and cost efficiencies.
The carrier has built a team of 455 skilled engineers working in Line Maintenance, Technical Services, Materials and Workshops who are responsible for ensuring the airworthiness and safety of our growing fleet. More than 230 engineers will join flydubai's growing workforce over the next 12 months. This ongoing recruitment drive will ensure the airline is well-positioned for the opening of its MRO facility by 2026.
flydubai currently operates a young and efficient fleet of 80 Boeing 737 aircraft and will take delivery of more than 150 additional aircraft by 2030.