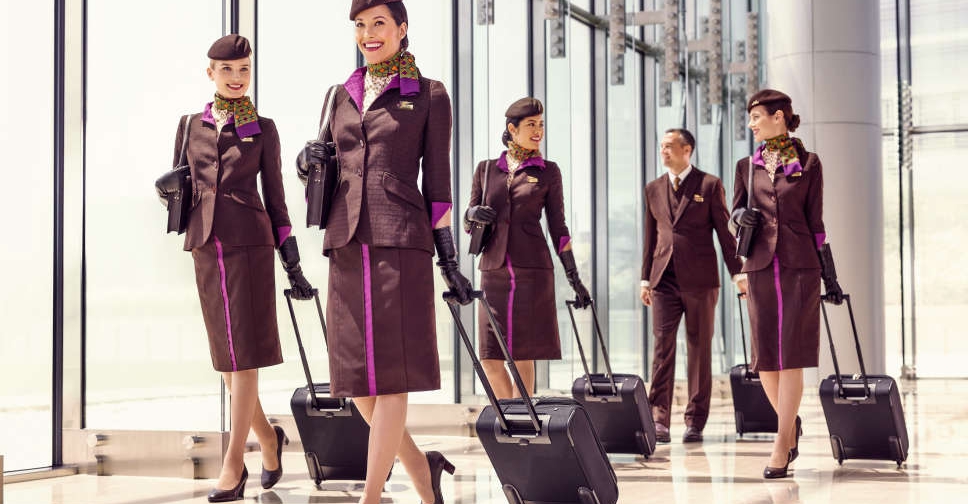 Supplied
Etihad Airways has launched a massive recruitment drive to hire 1,000 cabin crew to meet growing travel demands as pandemic-related restrictions are eased.
It will take place across 10 cities in the Middle East and Europe, including Egypt, Lebanon, Russia, Spain, Italy and the Netherlands.
Interested candidates can also apply online, while former employees, who were laid off due to the pandemic, can do so through the airline's alumni programme.
Captain Jihad Matta, Head of Crew Performance and Support, Etihad Airways, highlighted how the UAE's national carrier is "in a position to start hiring cabin crew again.
"The last 18 months have been incredibly difficult, however, there is much to be positive about as travel restrictions ease and we ramp up operations to meet growing demand. A critical part of this is rebuilding our cabin crew team."
Alongside providing candidates with comprehensive information about living in Abu Dhabi, ranked as one of the safest cities in the world, and the dynamics of working with guests at 30,000 feet, the airline will also conduct an in-depth assessment process.
"We hope to attract diverse, talented men and women globally, to inspire and help them kick-start a tremendous career opportunity and life experience in the UAE," adds Matta.
Successful candidates will undergo a comprehensive training programme in Abu Dhabi, which includes all aspects of cabin safety and service delivery. The training will be conducted at Zayed Campus, the airline's training academy, and at the end of the programme, individuals will officially be awarded their wings.
Here are the dates of the inerview:
Abu Dhabi: October 11
Cairo: October 11
Athens: November 8
Milan: November 9
Beirut: October 17 – 18
Amsterdam: November 15
Casablanca: October 26
Abu Dhabi: November 15
Kiev: November 2
Alexandria: November 22
Barcelona: November 2
Beirut: November 22