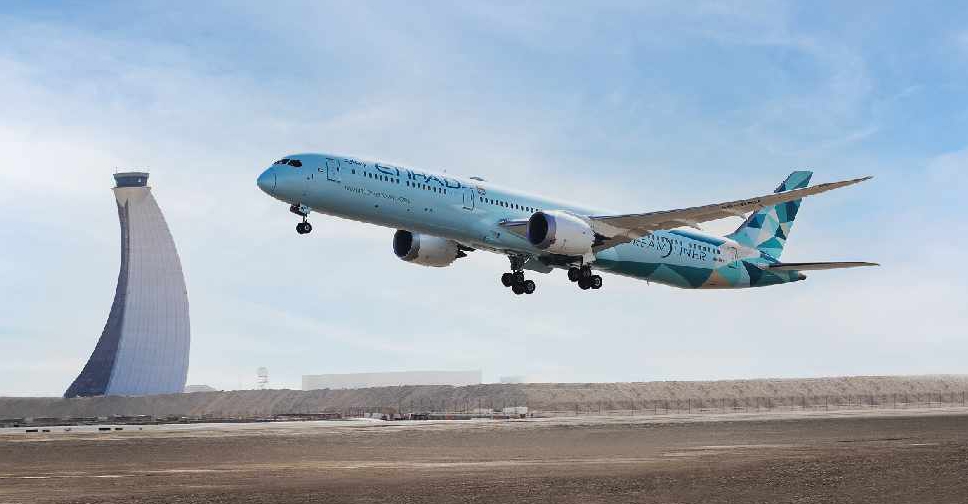 Supplied
The UAE national carrier's first ecoflight for the year 2021 touched down in the Italian city of Rome on April 17.
It's the first of many planned trials for the year under Etihad Greenliner Programme that aims to incorportate environmental sustainability initiatives into regular scheduled operations.
The EY83 flight from Abu Dhabi to Rome, the fourth ecoFlight of the carrier, tested a range of flight and engine optimisation initiatives, as well as onboard product enhancements to reduce weight and single-use plastics.
The airline's signature Greenliner aircraft, which is fully offset for all operations through 2021, is a step towards carbon neutral flying.
"Etihad made a significant and tangible commitment to sustainability and the future of aviation over a year ago, first when we launched the Greenliner programme in partnership with Boeing, GE and other aviation leaders, then with our commitment to achieving net zero emissions by 2050 and halving our net emission levels by 2035," highlighted Tony Douglas, Group Chief Executive Officer, Etihad Aviation Group.
"Since then, and throughout the pandemic we have remained on track, with a number of ecoFlights during 2020, as well as partnering with Boeing, NASA and Safran on the 2020 ecoDemonstrator programme.
"Now in 2021 we are stepping up our efforts so eco testing won't be confined to quarterly dedicated ecoFlights, but instead an always on, ever present part of operations to test, refine and implement sustainability initiatives. This kind of incremental, real world testing is the foundation of the Greenliner programme, which will allow us to continue R&D efforts into decarbonisation opportunities."
"This isn't about solving only Etihad's emissions, but about supporting the entire industry to address the biggest challenge we face over the next three decades."