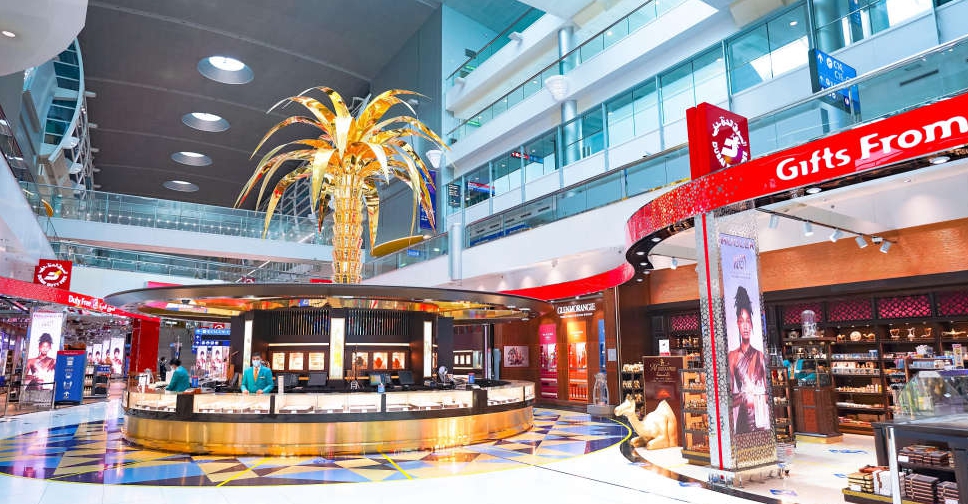 Supplied
Dubai Duty Free recorded annual sales of AED 3.563 billion ($976 million) in 2021, which is 40 per cent higher compared to 2020.
Over 9 million sales transactions were registered throughout 2021, at an average of 25,000 transactions per day, while over 26 million units of merchandise were sold.
The top five selling categories for the year included perfumes followed by liquor, cigarettes & tobacco, gold and electronics.
Sales of Perfumes reached AED 698 million ($191 million) and accounted for 19.59 per cent of the total annual sales.
Meanwhile, online sales accounted for 5 per cent of the overall tally for 2021 and reached AED 177 million ($48 million).
Sales in the Departures section reached AED 2.9 billion ($818 million), represented 84 per cent of total annual sales, while the Arrivals section's sales figures reached AED 373 million ($102 million), represented 10 per cent of the total.
"We have continued to develop our retail offerings in all the Terminals and that included the opening of a Christian Dior boutique in Concourse A and B and a Louis Vuitton shop in Concourse B. We are now looking forward to the opening of a Cartier boutique in Concourse B and the reopening of the Chanel boutique in Concourse A in the first quarter of this year," said Colm McLoughlin, Executive Vice Chairman & CEO of Dubai Duty Free.
Looking ahead, Dubai Duty Free will continue to maintain its busy events and promotional calendar which includes the Dubai Duty Free Tennis Championships to be held from February 14-26.