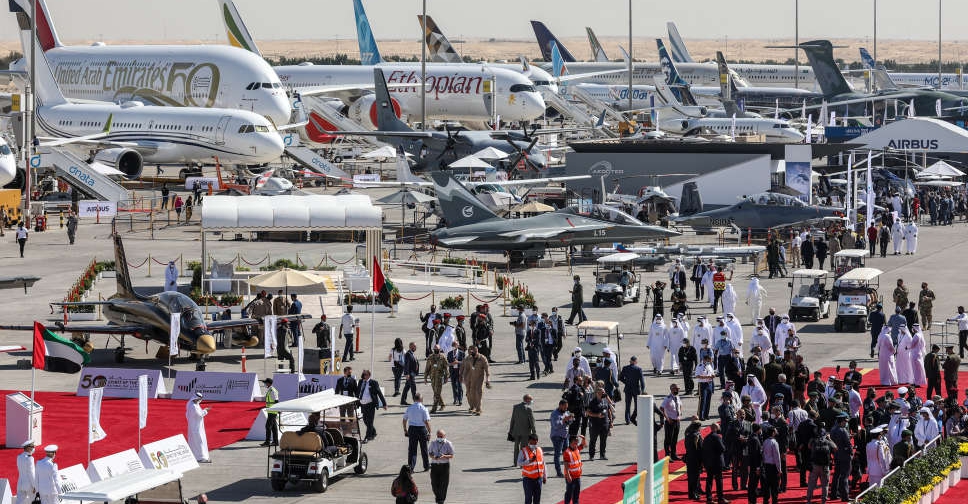 Global players from across the aerospace, space and defence spectrum will gather in Dubai in less than two weeks for the 18th edition of the Dubai Airshow.
It's set to be the biggest on record, with over 1,400 exhibitors from 95 countries and visitor numbers expected to grow from the previous edition.
The latest edition will welcome many new and returning industry stakeholders to the emirate, and reflect on the recovery and growth of the aviation and wider aerospace sectors in recent years, particularly in the Middle East where passenger numbers continue to rise.
According to the International Air Transport Association (IATA), Middle Eastern airlines posted a 27.3 per cent increase in August traffic compared to the previous year, meanwhile globally, traffic now stands at almost 96 per cent of pre-COVID levels.
Dubai Airports also announced that it served 41.6 million guests in the first half of 2023, a 49 per cent increase against the same period in 2022, fuelled by a 43 per cent surge in second-quarter passenger traffic.
Exhibitors – including 400 first-timers and 80+ startups across sectors including commercial aviation, advanced aerial mobility, space, defence and military, business aviation, air traffic management, emerging technology and more will unveil innovations and trailblazing solutions.
An expanded space pavilion, in partnership with the UAE Space Agency, will also be a key feature at this year's edition.
Dubai Airshow 2023 will also host a comprehensive conference agenda that will welcome more than 300 international speakers and feature more than 80 hours of insightful content to drive conversations on the most important industry topics such as sustainability, space, advanced aerial mobility, air traffic management, passenger experience, diversity, and much more.
As one of the most anticipated aspects of the Dubai Airshow, the famous static and flying displays will return, with an impressive line-up of the world's most advanced aircraft.
The flying display will maintain its status as one of the most impressive ways for manufacturers to demonstrate their aircraft abilities to the global aerospace industry, while providing a breath-taking spectacle for visitors each day, and this year's static display will set a new benchmark, showcasing more than 180 commercial and military aircraft.
Attendance from regional and international airlines will also reflect the strong growth and transformation being witnessed across the industry.
Dubai Airshow is set to take place from November 13-17 at Dubai World Central (DWC).
As a pilot, @HHShkMohd has been deeply committed to shaping the history of aviation

In 1986, he inaugurated the first edition of @DubaiAirshow

While the name and location were different, the vision has always been clear

In 2003, the event marked a significant milestone with… pic.twitter.com/XlyzPODXTt

— Dubai Media Office (@DXBMediaOffice) November 2, 2023