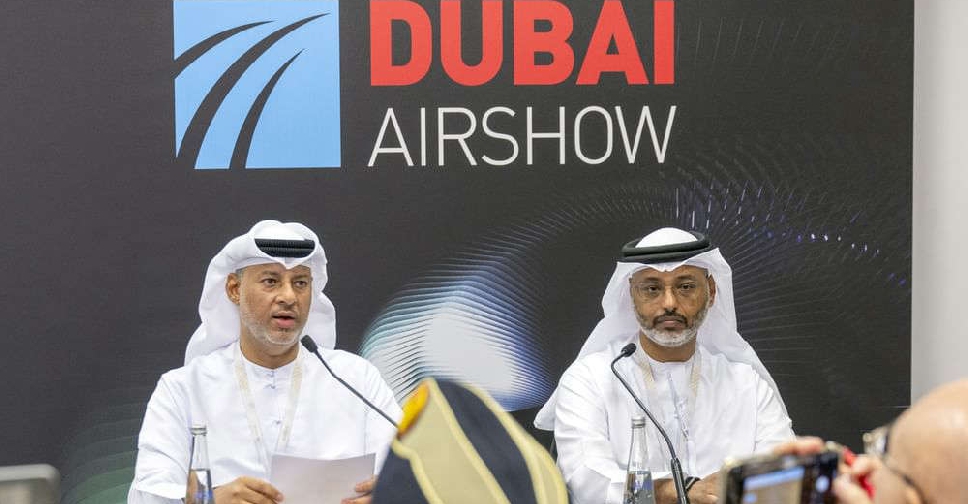 The UAE's Tawazun Council signed 11 deals worth AED 6.9 billion with local and international companies on the second day of the Dubai Airshow.
This brings the total value of deals signed over the first two days of the event to AED 11.6 billion.
Tawazun Council is an independent government entity that works closely with the Ministry of Defence and security agencies to maximize value through acquisition systems.
Eight deals, worth AED 4.9 billion were signed with local companies on Tuesday. The biggest contract, valued at AED 3.3 billion, was awarded to 'Black Diamond' company, to procure an air defence system.
A contract worth AED 738 million was signed with Advanced Integrated Systems for the provision of aircraft maintenance services, while a contract worth AED 588 million was finalised with Edge's Earth Company for the purchase of ammunition.
Other deals with local companies included a AED 177 million contract with 'Trust International Group' to procure UAV systems, a AED 77.5 million contract with 'Global Air Navigation Services' to procure aircraft braking system, and a AED 29 million deal with 'Al Taif' to provide technical support for cooling devices and power generators for systems.
A contract, valued at AED 8 million, was signed with 'Emirates Aviation Supply Center' for providing technical support for systems, radars, command, control and communications, while 'ADB Safegate Gulf' was awarded a AED 2.7 million contract to procure monitoring and control panel for aircraft systems.
Three international contracts worth AED 2 billion were also awarded on Tuesday.
These include a AED 1.4 billion contract with the US company 'Raytheon' to purchase ammunitions, a AED 210 million contract with the Italian company 'Leonardo' for the provision of aircraft maintenance services, and a AED 438 million deal with the Chinese company 'CATIC' to procure ammunitions.
Tawazun Council announced the signing of 11 deals worth AED 6.9 billion with local and international companies on day 2 of Dubai Airshow 2023. @modgovae pic.twitter.com/T5ghpf03FE

— Tawazun Council مجلس التوازن (@TawazunCouncil) November 14, 2023