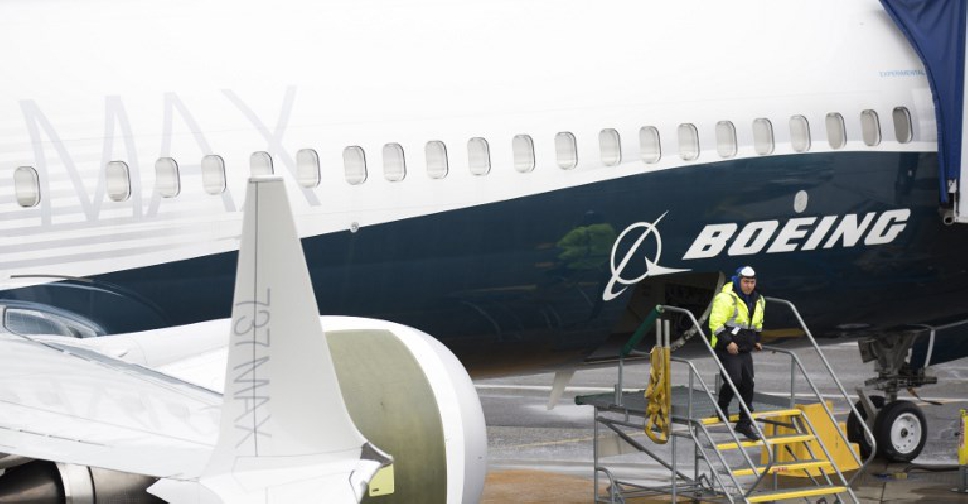 Jason Redmond / AFP
All Boeing 737 MAX model planes have been banned from the UAE's airspace until further notice.
The General Civil Aviation Authority (GCAA) says the move is a precautionary measure aimed at protecting public safety in the air and on the ground.
On Sunday, a Boeing 737 MAX-8 operated by Ethiopian Airlines came down minutes after taking off from Addis Ababa, killing all 157 people on board.
The GCAA says it'll continue monitoring and re-assessing the situation as more information is obtained about the accident.
It was the second incident involving the new aircraft in a matter of months after a Lion Air plane crashed in Indonesia in October.
The move comes after the European Union also announced it was grounding Boeing 737 Max 8 and 9 jets.
So far, 33 countries have made the same move, along with 30 airlines including FlyDubai, whose fleet of 11 Boeing 737 MAX 8 and 2 Boeing 737 MAX 9 aircraft have been grounded.
However, the USA and Canada are still allowing the plane to operate pending investigations from the Federal Aviation Administration (FAA).