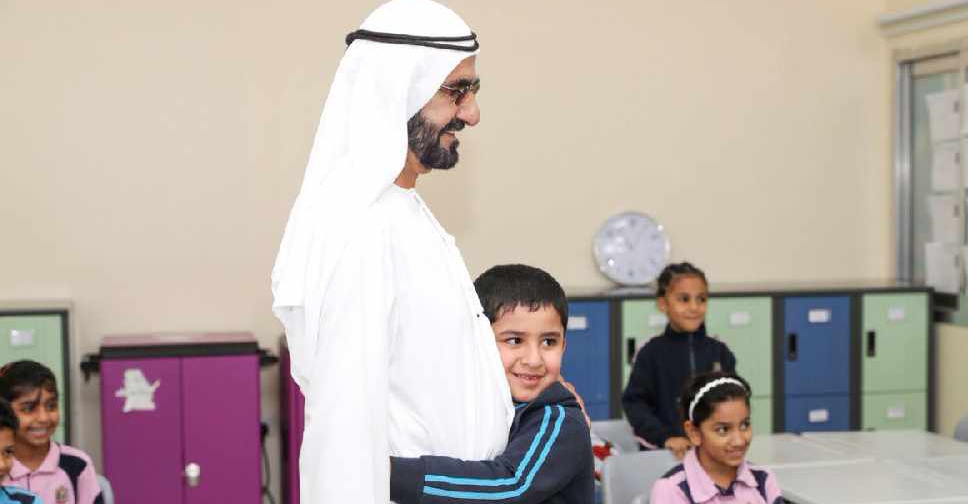 @HHShkMohd/ Twitter
The UAE is spending AED 1.5 billion on building a new generation of Emirati schools.
They will include laboratories for robotics and artificial intelligence, as well as specialised sports facilities.
The announcement was made by His Highness Sheikh Mohammed bin Rashid Al Maktoum, Vice President and Prime Minister of the UAE and Ruler of Dubai.
He has also approved a AED 100 million fund to develop career paths for 65,000 students in the hospitality, retail, oil and gas, and logistics sectors.
Sheikh Mohammed made the announcement during a visit to several schools in Fujairah and Kalba, as well as the Higher Colleges of Technology in Fujairah, where he launched a plan to transform colleges into economic zones.
Explaining the move on Twitter, he said: "Our aim is to introduce a range of new ideas in the next 50 years and foster the development of the new generation, which will accelerate our sustainable economic growth."