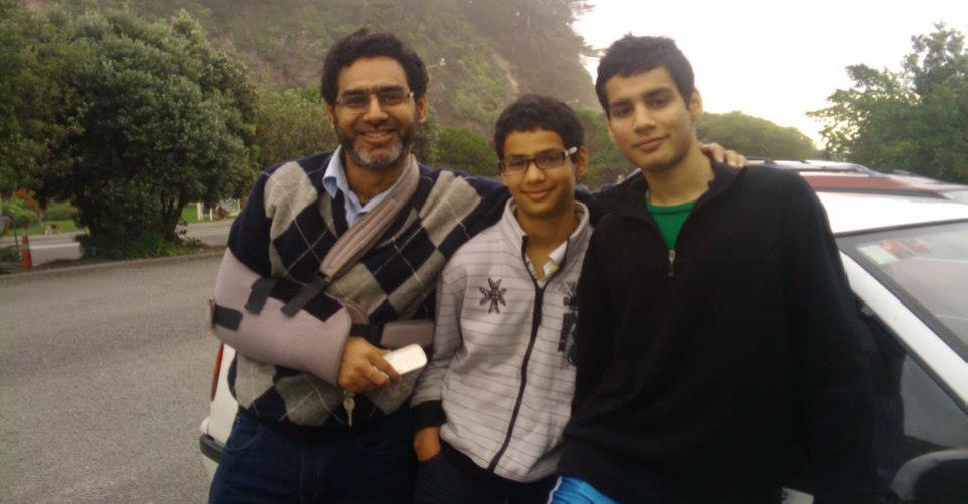 Mian Naeem Rashid (left) and his sons Abdullah (centre) and Talha (right) pose together in this undated family picture.
A former Dubai resident who died trying to tackle the gunman in the Christchurch mosques attack has been hailed a hero by his cousin.
Pakistani nationals Mian Naeem Rashid and his son Talha Naeem, who had lived in New Zealand for 11 years, were both killed at Al Noor Mosque.
Sajid Riaz who lives in Abu Dhabi had this to say about his relative.
Riaz added that Rashid's 21-year old son Talha died while trying to save his friend. He was shot three times as he shielded the fellow worshipper.
Riaz says Talha was just starting out in life.
Funerals for the victims will be taking place on Friday.