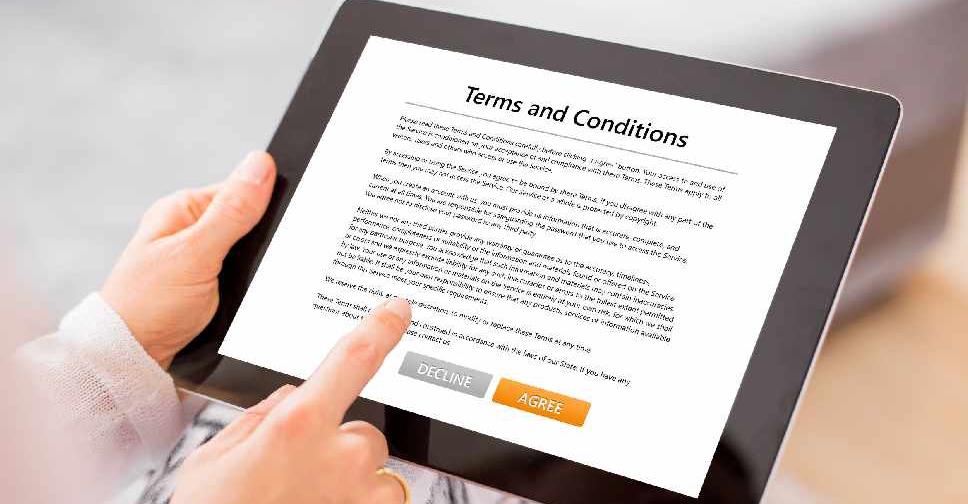 rf123
Are you someone who reads the terms and conditions before signing up, or do you simply tick the box?
A poll on Dubai Eye 103.8's Twitter found that 55 per cent of UAE residents never read the fine print, while only 9 per cent said they always do.
Ankita Singh, Head of Content at Souqalmal, tells ARN News that one of the biggest issues around terms and conditions on financial products regard disputes.
She adds why reading the fine print before you apply for any new financial products is important.
If you do fall foul of the terms and conditions, there are steps you can take if you feel you've been unfairly treated by an organisation. Dino Wilkinson, Partner at Clyde & Co Solicitors explains more