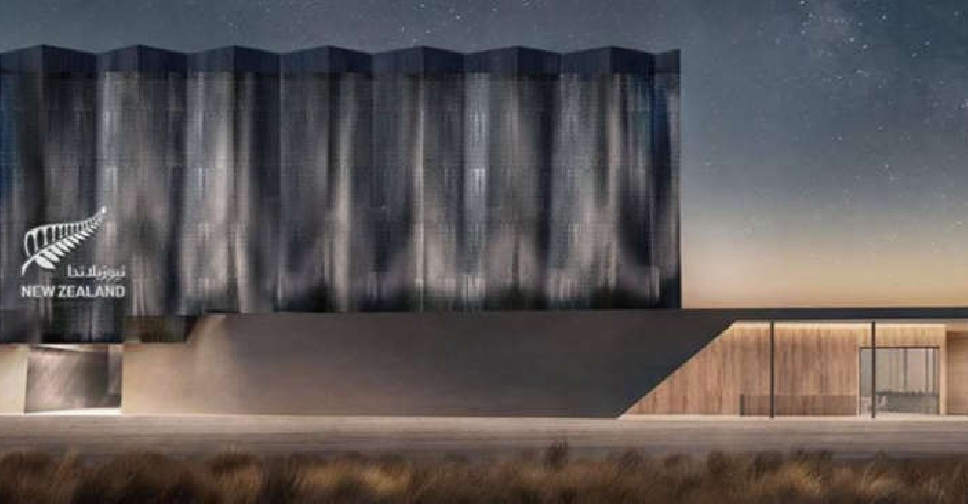 Supplied
The New Zealand Pavilion will feature a full-service restaurant, Tiaki, operated by Emirates Flight Catering, offering visitors the chance to experience the outstanding quality and taste of the country's food.
"Tiaki" (meaning to care, safeguard, protect and preserve in te reo Māori), will be central to New Zealand's participation at Expo 2020 Dubai, underpinning the nation's special connection to both land and sea – a relationship founded on respect and understanding that when nature thrives, we all thrive.
New Zealand's theme is Care for People and Place and dining at Tiaki will enable guests to experience, first-hand, how that care extends to quality food production, while preserving the land and sea for future generations.
"Expo 2020 Dubai will be a global gathering where countries and cultures meet, and food is shared and enjoyed by millions of visitors. Our Tiaki restaurant will be the perfect place for us to showcase our delicious food and beverage produce, build on our reputation as a supplier of premium products and demonstrate our manaakitanga – our warm and generous hospitality," said Clayton Kimpton, New Zealand's Commissioner-General to Expo 2020 Dubai.
Tiaki will offer contemporary cuisine featuring premium-quality products, from sustainably sourced hoki fish, grass-fed beef and free-range chicken to an exceptional selection of cheeses and honey.
Designed to bring people together, the menu includes a Best of Aoteaora platter giving diners a sampling of the country's seafood, meat and cheese and sharable cheese selections from Fonterra.
The restaurant will offer a permanent menu, which will feature a choice of delicious starters such as horopito marinated salmon, greenshell mussels and a Kāpiti Akatea traditional baked brie.
Main courses include dishes such as seared Canterbury lamb cutlets, crumbed sustainably caught hoki fillet, slow-cooked pasture-raised venison, and a succulent Kiwiburger made with beef or a mushroom vegetarian option.
Rounding off a dining experience at Tiaki is a selection of mouth-watering dessert options including honey cake and an Anzac biscuit ice cream sandwich – both made with Comvita Mānuka honey - as well as New Zealand's signature Pavlova and a fresh fruit carpaccio made with Zespri Kiwifruit.
The restaurant will also offer rotating specials to accompany the permanent menu and Dubai-loved Raw coffee will be served in Tiaki, as the brand's owners herald from New Zealand.
Tiaki will be operated by Emirates Flight Catering, part of The Emirates Group, and one of the world's largest caterers. The exceptional menu was curated by a culinary team who visited New Zealand to source food and beverage products from experienced exporters. They will be supported by young apprentice chefs recruited from New Zealand, who will gain invaluable experience working in a professional kitchen and representing their country at the global event.
"A core element for New Zealand at Expo is supporting and empowering youth talent, and our apprentice chefs will have the experience of a lifetime working alongside and learning from the experienced culinary team at Emirates Flight Catering," said Clayton Kimpton.
"The opportunity to work in partnership with the New Zealand pavilion, throughout Expo 2020 Dubai, hosting visitors to Tiaki restaurant is something we're incredibly proud of. We're also extremely excited to be able to mentor a group of young, New Zealand apprentice chefs as they embark on this exciting journey at the start of their careers. Our team of world-class chefs will guide them through our innovative approach to hospitality and expertise in food, to provide an outstanding experience to anyone who visits Tiaki," commented Daniel Wells, Vice President – Commercial at Emirates Flight Catering.
The relaxed and welcoming space of the 100-seater restaurant will feature bespoke furniture, tableware and lighting designed and supplied by prominent New Zealand brands that include Abodo, Citta, David Trubridge, Noho, Resident, and Tim Webber Design.
Tiaki will be open daily from 10:00 am to late at the New Zealand Pavilion, located in the Sustainability District.