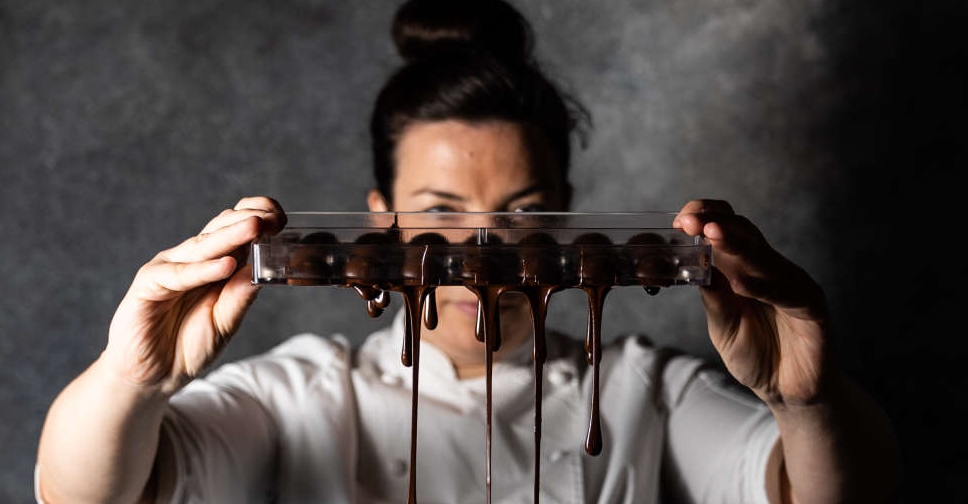 Supplied
Expo 2020 Dubai is serving up a new culinary experience for visitors, with the Rising Flavours Food Hall, inspired by the countries of the GCC, shining a light on the region's cultures and unique take on international cuisines.
The three-storey dining hall highlights the range and creativity of the Gulf region's vibrant and ever-evolving food scene, and serves as a celebration of the incredible flavours and talent born or nurtured in the GCC.
Conceived by industry figureheads from the region, the ground floor is home to a regularly rotating line-up of culinary pods, featuring chefs and restaurants that demonstrate the gastronomic variety of each GCC country, including concepts from the UAE, Bahrain, Kuwait, Oman and Saudi Arabia.
The cast includes Saudi Arabia's first female executive chef Douha Abdullah Al Otaishan, UAE-based pastry chef Carmen Rueda, Bahraini restaurateur Roaya Saleh, Omani celebrity chef Nader Al Aisari, Qatar-based Lebanese chef Mohamad Najem, Kuwait's Khaled Al Baker, Emirati Musabbeh Al Kaabi, Turkish chef and concept creator Zulfikar Cambaz, celebrity chefs Jhon Faver and Jay Williams.
"One of the best ways to discover a country is by sampling its cuisine, and at Expo 2020, visitors will be able to able to eat their way around the world without leaving the UAE," highlighted Galal Abdellatif, Director, Food and Beverage, Expo 2020 Dubai.
"The GCC countries are presenting exciting and innovative concepts, allowing guests to taste what their countries have to offer and learn more about Middle Eastern cultures."
The first-floor restaurant is a full-service fine-dining restaurant that hosts a chef's table and a theatrical cooking show. Diners can expect to savour dishes such as ahi tuna; red snapper tagine, zucchini and saffron risotto; oven baked filo pastry filled with beef, mushrooms and tomatoes served with yoghurt sauce, and shrimp and piquillo pepper croquettes and parsley aioli.
The hall's walls serve as a space where GCC artists can showcase their artworks, while diners will be serenaded by live performances from regional talent, featuring traditional and modern sounds from the Gulf as well as guest DJ mixes.
To make a reservation, visit www.expo2020dubai.com/en/plan-your-visit/where-to-eat.
Expo 2020 has invited countries from around the world to showcase their national dishes, giving visitors the chance to taste traditional and specialised food from around the globe, with more than 200 food and beverage outlets serving up 50-plus cuisines across the site.