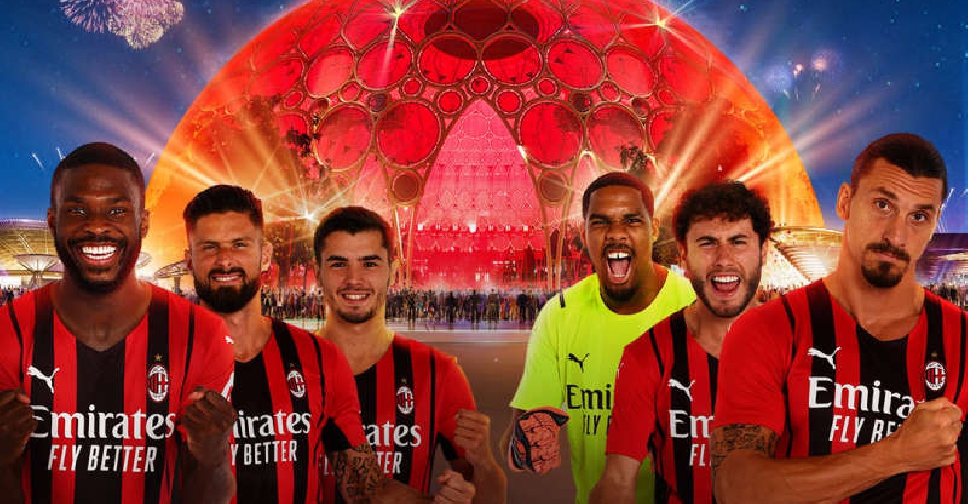 Supplied
AC Milan has inked a deal with Expo 2020 Dubai with the aim of strengthening its presence in the Middle East.
Players and ambassadors of the football club will work together with Expo 2020 to inspire positive change through football.
Casper Stylsvig, Chief Revenue Officer of AC Milan, highlighted how it's "truly an honour for AC Milan to partner with such an iconic and extraordinary event".
"Expo 2020 Dubai will remain in history, not just as the first World Expo to be held in the region, but also as an inspiring event that strives to inspire people to build a better world and shape the future," he added.
AC Milan will also boast a number of local partnerships, which help the Rossoneri connect with their solid fanbase in the market, including a long-standing partnership with Emirates Airline.
Meanwhile, Sholto Douglas-Home, Chief Sales & Marcomms Officer, expressed pride and delight in the association.
"Expo 2020's values are very much aligned with those of AC Milan where we share a belief in empowering people to be the best version of themselves – ambitious, tenacious, creative and forward-thinking," he said.
"We also recognise the unique power of sport to bring together people, communities and nations through collaboration and innovation, and we look forward to working with AC Milan in delivering our Programme for People and Planet."
Expo 2020 will take place from October 1 to March 31, 2022. It will be welcoming more than 200 participants, including 191 countries, providing a platform to foster creativity, innovation and collaboration under the event's theme "Connecting Minds, Creating the Future".