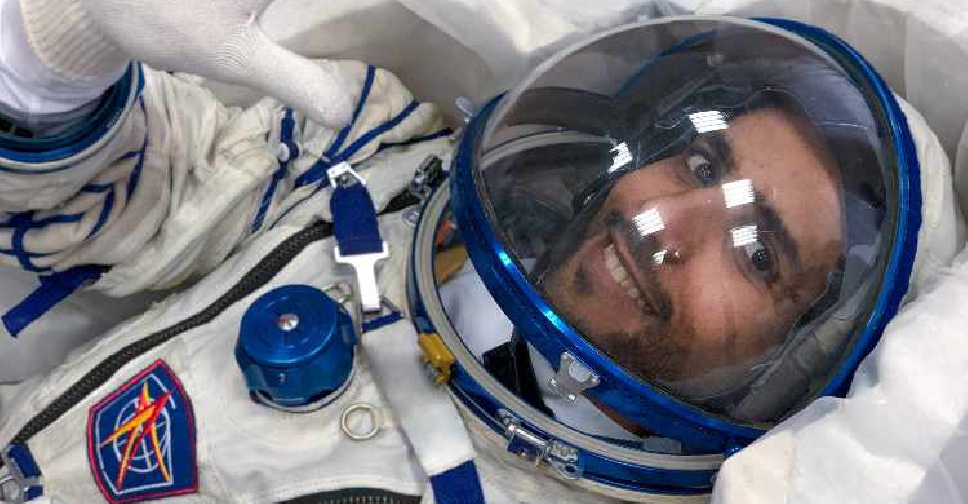 Supplied
Customised seats are now being fitted for the UAE's first astronauts as they prepare for their journey to the International Space Station (ISS) in September.
A video released by Mohammed Bin Rashid Space Centre shows Hazza Al Mansouri and Sultan Al Neyadi getting their measurements taken for their seats onboard the Soyuz rocket.
A team of engineers took detailed measurements of the astronauts' bodies before lowering them into a mock mini bathtub and pouring quick-setting plaster around them.
"Getting an accurate seat design is a major step in sending the first Arab and Emirati astronaut to the ISS," said Yousuf AlShaibani, Director General of Mohammed Bin Rashid Space Centre.
Al Mansouri was selected last month to become the first Emirati to go into space, while Al Neyadi was named as his backup.
The pair are currently undergoing training at the Yuri Gagarin Cosmonaut Training Center in Star City, Russia in preparation for the big mission.
AlMansoori will fly for an eight-day space mission to ISS aboard a Soyuz-MS 15 spacecraft from the Baikonur Cosmodrome in Kazakhstan on September 25, 2019, and return to Earth aboard a Soyuz-MS 12.
#UAEAstronauts, Hazzaa AlMansoori & Sultan AlNeyadi while taking their measurements for the Sokol suit and the Soyuz seat liner as a necessary procedure to ensure the safety and comfort of the astronauts aboard their trip on 25 September 2019. pic.twitter.com/cbaJvEWgrH

— MBR Space Centre (@MBRSpaceCentre) May 5, 2019