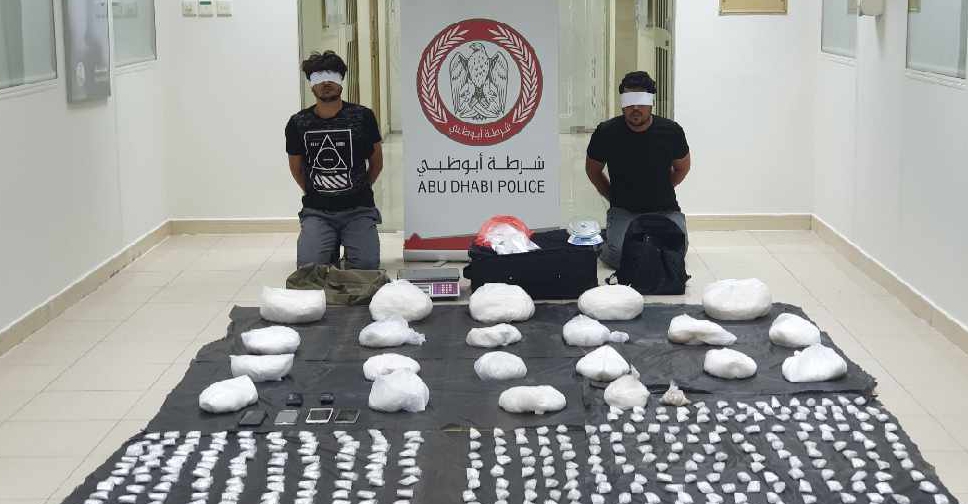 Abu Dhabi Police
The Abu Dhabi Police have busted a two-member gang and seized 40kg of crystal meth.
During the operation, the officers found the drugs stored in an old car parked in the Musaffah area.
Based on a tip-off, the police learnt that the Asian men - "the Scorpion and his partner" - were distributing the drugs to "clients" in residential neighbourhoods.
"The force monitored the Asian men for some time, right from their home to the areas of operation. They were later caught red-handed with the drugs," a top officer said.
العقرب وشريكه و"الكريستال" في قبضة #شرطة_أبوظبيhttps://t.co/eZ1SpsUwyb pic.twitter.com/L6qSfnugsc

— شرطة أبوظبي (@ADPoliceHQ) March 9, 2019