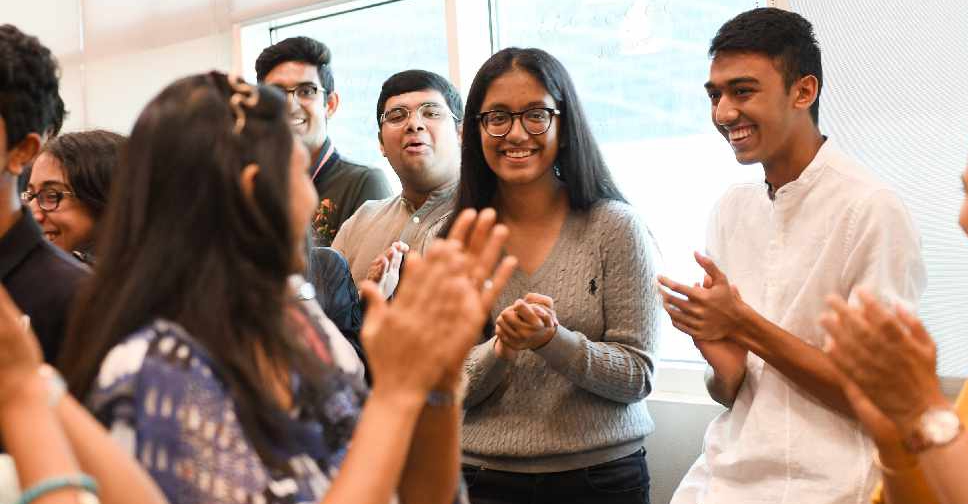 Adiba Ejaz from GEMS Modern Academy celebrates with friends after scoring a perfect 45 (Image supplied)
Students in the UAE have once again shined in their International Baccalaureate (IB) exams.
As many as 2,007 pupils in the Emirates took the exam this year, with several schools recording scores that were higher than the global average.
Two students from Jumeirah English Speaking School (JESS) Dubai and two others from GEMS Education (GEMS Modern Academy and GEMS Wellington International School) were awarded the highest-possible 45 points.
Adiba Ejaz from GEMS Modern Academy was one of them. She told ARN News that regular practice was key to her success.
The Indian student also revealed her plans for the future.
Five students from JESS Dubai scored 44 points, while two from Repton School Dubai achieved 43 points.
They join a community of over 1.85 million graduates across 152 countries, who have all demonstrated the knowledge, skills and determination to address our greatest challenges.
Every year, only about 200 IB students around the world achieve full marks.