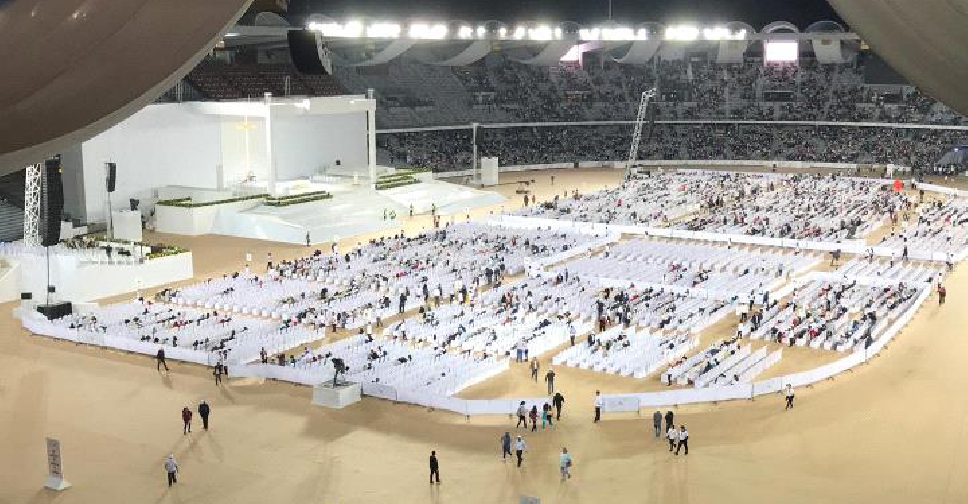 There's a heightened sense of excitement as thousands in the UAE and wider Gulf region gear up for the first-ever papal mass in the Arabian Peninsula.
Organisers are expecting over 135,000 people for the historic gathering, which will take place at the Zayed Sports City Stadium in Abu Dhabi.

ARN News reporter Zeena Zalamea is in the capital.
Elaborate arrangements are in place to ensure smooth proceedings.

Milanie Sanchez Regalado made the journey from Dubai with her family and is already inside Zayed Sports City Stadium.
Pope Francis is the first by a leader of the Roman Catholic Church to the Arabian Peninsula.

Dubai resident Roenelle Villegas, who will be attending Tuesday's papal mass, spoke to ARN News ahead of the big event.
#popefrancisUAE pic.twitter.com/TDYY2yYLiB
— ARN News Centre (@ARNNewsCentre) February 5, 2019