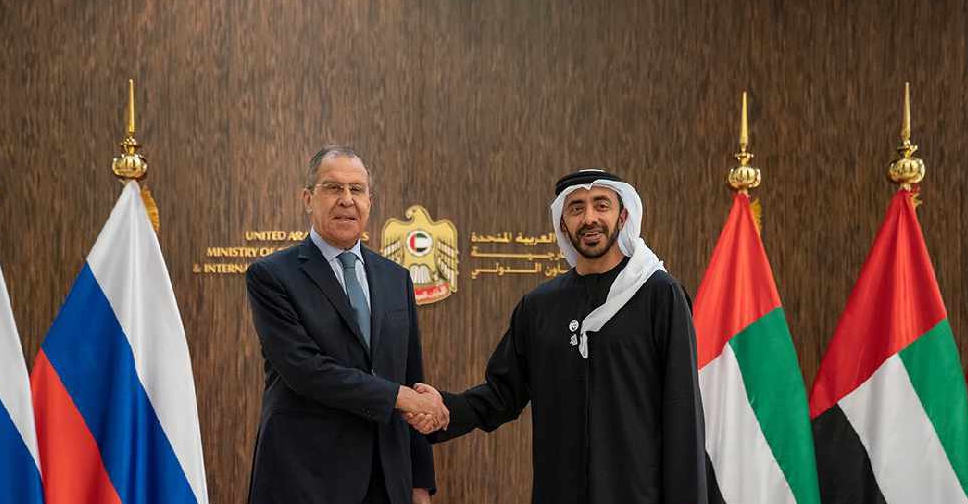 Twitter / @OFMUAE
Reopening the UAE's embassy in Damascus will help Syria return to the Arab region.
That's the message from the UAE's Minister of Foreign Affairs and International Cooperation, who met with his Russian counterpart in Abu Dhabi on Wednesday night.
His Highness Sheikh Abdullah bin Zayed Al Nahyan held high level talks with Russia's Foreign Minister Sergey Lavrov in the capital.
The two diplomats discussed different ways to enhance the already strong ties between their countries.
Meanwhile, Lavrov said the UAE and Russia seek similar approaches to end the Syrian conflict.
They also shared their insights on the latest developments both regionally and internationally.