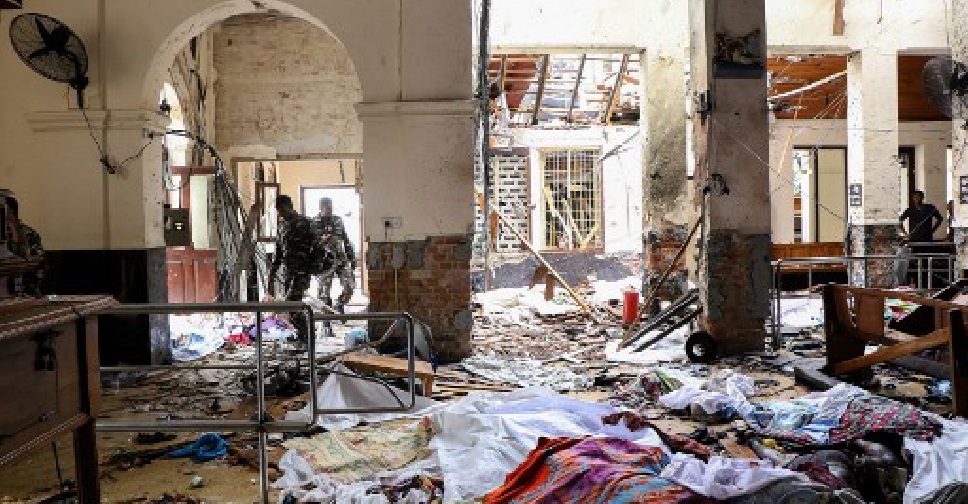 ISHARA S. KODIKARA / AFP
The UAE leaders have sent their condolences to Sri Lanka's President following Sunday's bomb blasts.
President His Highness Sheikh Khalifa bin Zayed Al Nahyan reached out to Maithripala Sirisena after the attacks, which left at least 290 people dead and around 500 injured.
His Highness Sheikh Mohammed bin Rashid Al Maktoum, Vice President and Prime Minister of the UAE and Ruler of Dubai, and His Highness Sheikh Mohamed bin Zayed Al Nahyan, Crown Prince of Abu Dhabi and Deputy Supreme Commander of the UAE Armed Forces, also sent similar messages to the Sri Lankan President.
Earlier, Sheikh Mohammed reacted to the horrific blasts on Twitter.
Terrorists are those who betray worshippers in their places of worship, plant fear in their hearts and try to ignite religious conflicts in societies. Our condolences to the people of Sri Lanka, to the world and to everyone who works tirelessly towards tolerance and coexistence. pic.twitter.com/w1Kw5L489N

— HH Sheikh Mohammed (@HHShkMohd) April 21, 2019