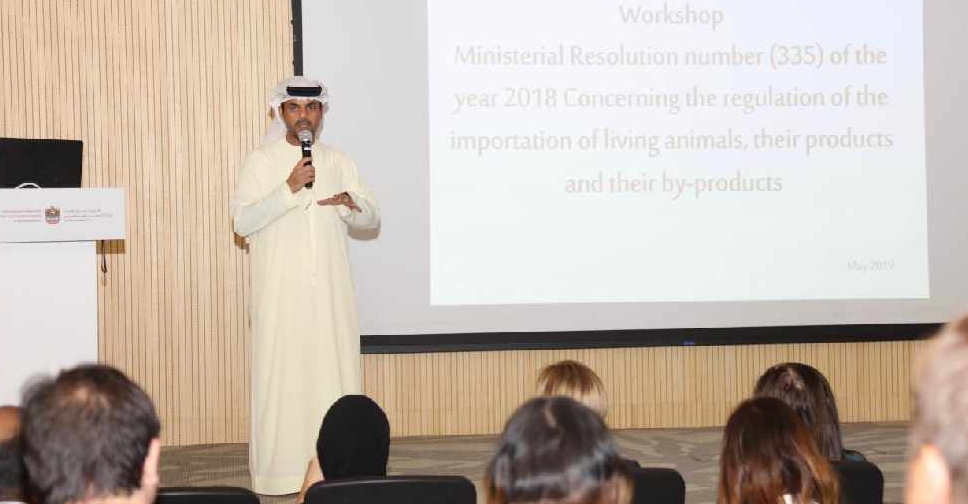 Supplied
The UAE is taking further steps to raise awareness about the law that deals with the import of live animals and their byproducts.
Workshops are being organised by the Ministry of Climate Change and Environment (MOCCAE) for organisations as well as diplomatic representatives of countries that trade with the Emirates.
The sessions are aimed at keeping stakeholders informed about the latest import regulations and legal implications.
Eng. Saif Al Shara, Assistant Undersecretary for the Sustainable Communities Sector and Acting Assistant Undersecretary for the Food Diversity Sector at MOCCAE, said: "The Ministerial Resolution No. 335of 2018 serves the Ministry's strategic objective of enhancing food diversity and sustainability through regulating the flow of inbound animals."
He added: "We aim to keep stakeholders well-informed of new developments to ensure their compliance with our resolutions. Introducing our trading partners to the UAE's new import regulations will significantly reduce the number of rejected and violating consignments, and eventually boost trade as well as trade figures."